Las Cruces Public Schools Superintendent Search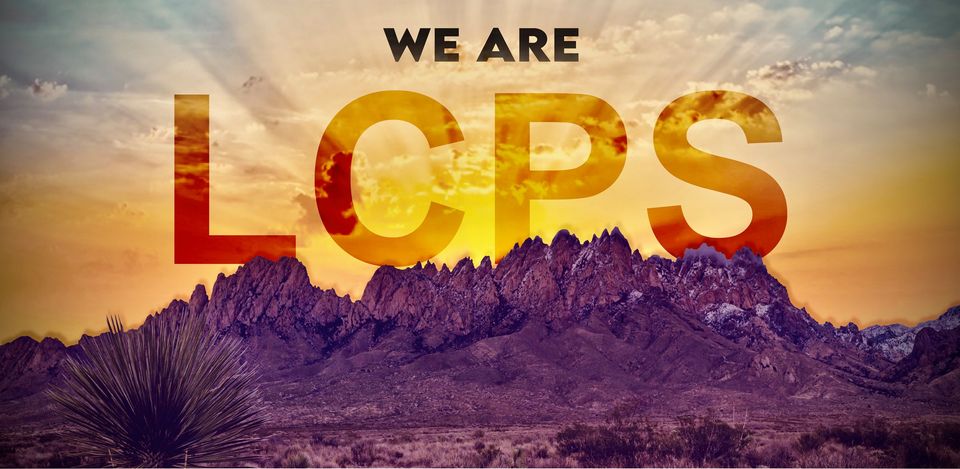 Austin-based JG Consulting has engaged with the Las Cruces Public Schools (LCPS) Board of Education to recruit candidates to serve as Superintendent.

The Las Cruces Public Schools Board of Education is seeking an experienced, compassionate leader who can create a unified system and understands the uniqueness of the diverse and multicultural Las Cruces community.

Located 45 miles north of the US-Mexico border in Las Cruces, New Mexico, LCPS serves a diverse population of approximately 91,000 people. The district's approximate 24,999 students and 3,200 employees live throughout the City of Las Cruces, the Town of Mesilla, the Village of Doña Ana, and the White Sands Missile Range.

The district has 40 schools: 24 elementary schools (pre-kindergarten-5th); one combined elementary and middle school (K-8th); eight middle schools (6th-8th); and seven high schools (9th-12th). Two of the seven high schools are early college high schools and are located on the campus of New Mexico State University. LCPS also has a Virtual Learning Academy, serving elementary through high school students.

This position closed June 4, 2023. Three finalists were selected and announced on June 19. Click here for more.
Superintendent Search Plan
The primary responsibility of JG Consulting will be to serve as the main point of contact to the Board for all matters related to the superintendent search, following a plan approved by the board in March. They will begin their work with the Superintendent Search Advisory Committee on two principle issues related to the search: the criteria desired in a new superintendent, and to generate interview questions from the stakeholder perspective to be asked of the finalists in a facilitated public forum. An introductory meeting will be held virtually, with a series of subsequent meetings to follow.
The board recently voted to expedite the search, shifting a few key dates that could place a new superintendent in LCPS before the start of the 2023-2024 school year.
Please click here for a detailed look at the Superintendent Search Plan, as updated by the Board at their May 9 work session.
An updated timeline for the search includes the following key dates:
Superintendent Search Plan Committee
Luis Lucero - Admin
Shawn Mena - Admin
Amanda Castillo - Admin
Karin Hite - Admin
Melissa Galaz - Admin
Heather Kingery - Admin
Cynthia Parmalee - Admin
Robin Van Sant - Admin
Dr. Marlene Melendez - Higher Ed
Elvira Masson - Higher Ed
Eilleen Wyatt - Higher Ed
Shannon Bradley - Higher Ed
Dr. Yoshi Iwasaki - Higher Ed
Dr. Monica Torres - Higher Ed
Anthony Shoemaker - CSEC
Danny Salazar - CSEC
Al Rivera - CSEC
Charles Cotton - CSEC
Christina Arrieta - CSEC
Felix Cordero - CSEC
Josie Lopez - CSEC
Irma Valdespino - CSEC
Alyssa Tovar - NEA
Karen Hanson Sharp - NEA
Tara Blanco - NEA
Biviana Cadena - NEA
Mark Lopez - NEA
Richard Vickrey - NEA
Denise Sheehan - NEA
Corina Valdespino - NEA
Rick Reynaud - Parent
Kelly Jameson - Parent
Rebecca Cram - Parent
Aime Springer - Parent
Jeni Elflein - Parent
Jamar Cotton - Parent
Patricia Chispa* - Parent
Jane Bloom - Parent
Monica - Middle School - Student
Maia - High School - Student
Matthew - High School - Student
Kailub - High School - Student
Faris - High School - Student
Serenity High School - Student
Megan - High School - Student
Lauren - High School - Student
Melodie - High School - Student
Juan Garcia - Equity Council
Sra. Maria Flores - Equity Council
Colette Martinez - Equity Council
Tim Zagorski Health/Human SVCS
Amy Himelright - Health/Human SVCS
Ashley Eschavarria - Health/Human SVCS
Dr. Lori Comallie-Caplan - Health/Human SVCS
Maria Zuniga - Health/Human SVCS
Brian Kavanaugh - Health/Human SVCS
Virgil Medina - Health/Human SVCS
Ernesto Robles - Health/Human SVCS
Kassandra Gandara - Government
Nora Barraza - Government
Marisol Richardson - Government
Chris Schaljo-Hernandez - Government
Micaela Cadena - Business
Israel Chavez - Business
Kent Thurston* - Business
Nicole Perez* - Business
Ronna Carnathan - Business
Kristina Cervantes - Business
Brooke Montgomery - Business
Debbie Moore - Business
Brianna Amis - Business
Farrah Marquez - Business