Students from across the district Tell The Story of their future college and career goals. During the month of October LCPS's Enrichment theme was College and Career. In addition to the wonderful things happening at each campus, LCPS did a distrcitwide photo exhibit highlighting the goals of our students!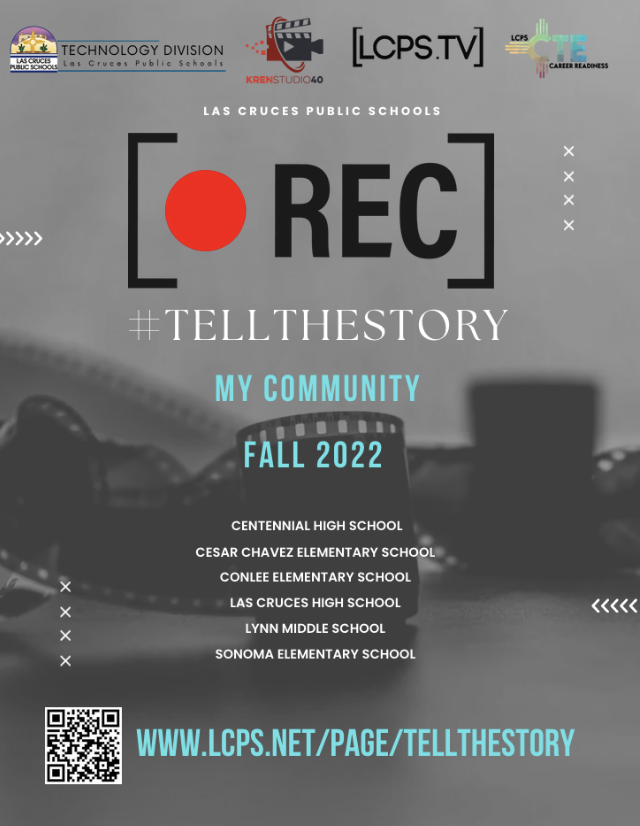 Lights! Camera! Action! Students across the district are creating digital stories at their schools thanks to fully equipped state-of-the-art mobile media labs. From kindergarten to 12th grade, students are using tripods, cameras and computers to create broadcast videos, providing a sense of school community and ownership through morning announcements and streaming platforms. You can read the full LCPS news release at https://www.lcps.net/article/835916
This webpage will serve as an archive as students Tell The Story of their lives, their schools, their community.
Each school in the LCPS family has its own unique identity. Watch what unfolds as our students Tell The Story of their community. From traditions to important members of the community, see what makes LCPS such a unique and caring community.
Cesar Chavez Elementary School