Thank you to your generous community for supporting today's Community Schools food drive to benefit Casa de Peregrinos! Today, we made our world a better place with your help. We are LCPS!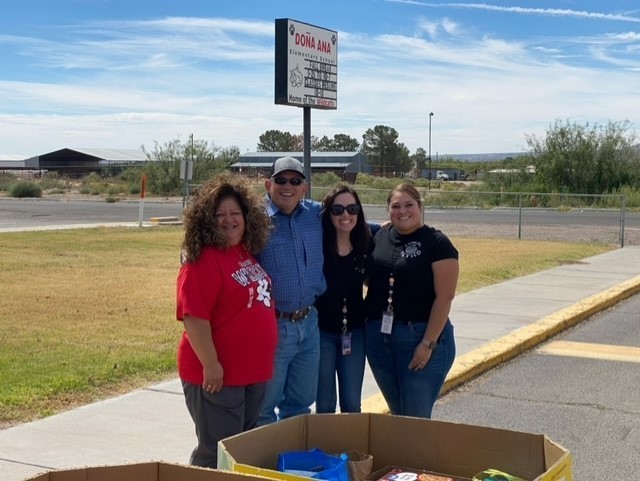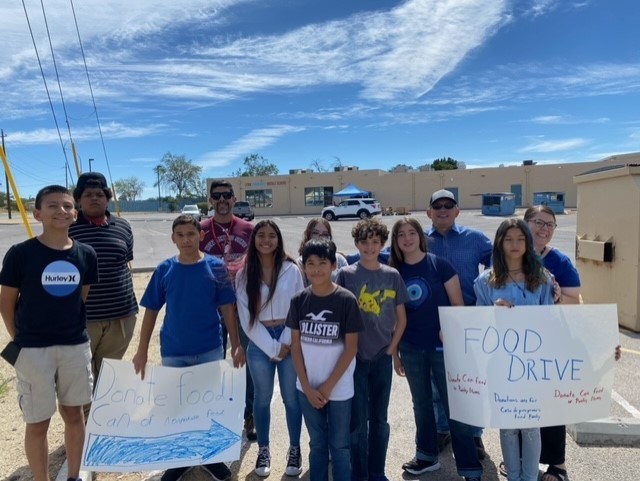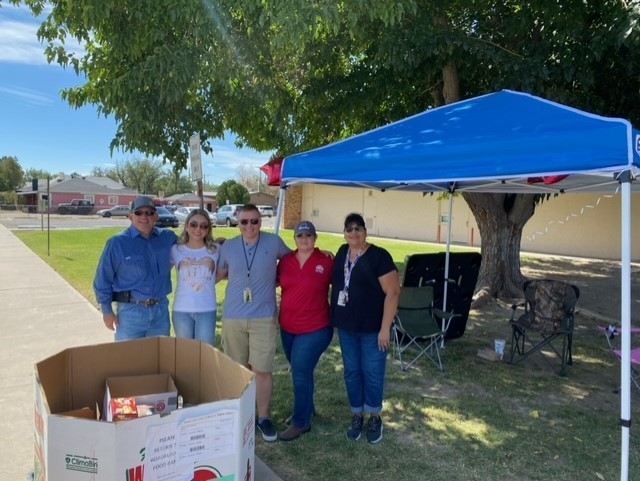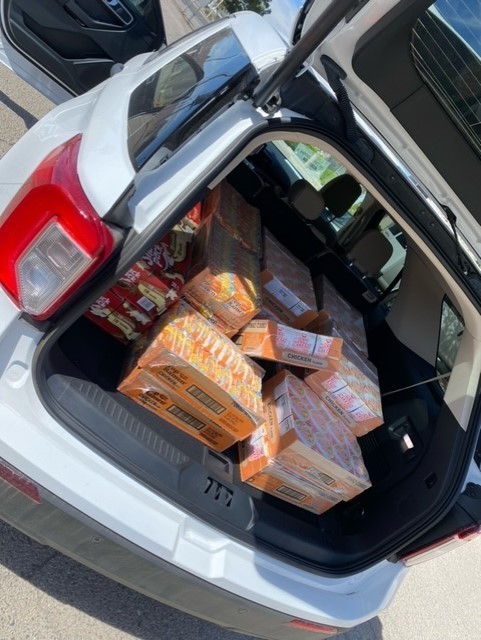 There's still time! Bring food donations to any LCPS community school until 1 pm today. Thank you for your support!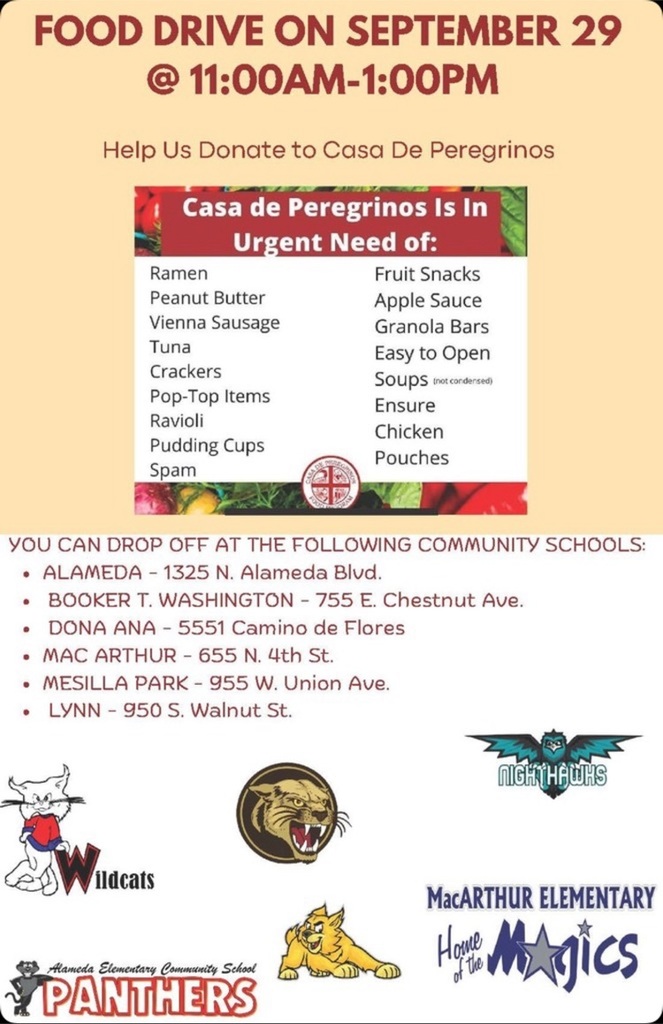 LCPS is proud to congratulate Charlotte Crawford, our Student Athlete of the Week from CHS. Charlotte plays varsity soccer. She is a member of the National Honor Society, maintaining a 4.0 GPA. Her coach says she's goal oriented, energetic, and hard working on and off the field.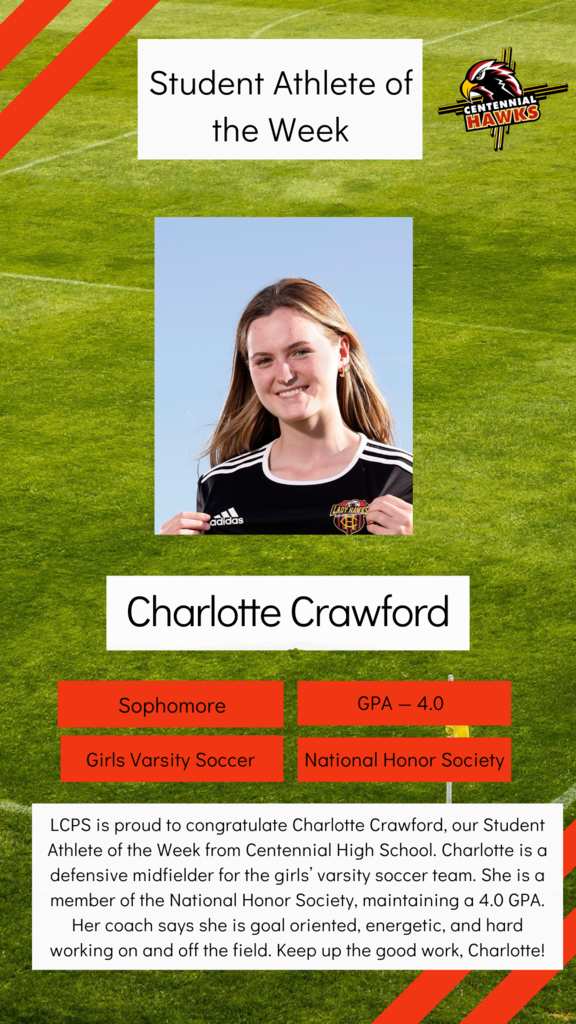 Eaven Rogers is the LCPS Student Athlete of the Week from CHS. Eaven runs track & field & is team captain for cross country. He is a dedicated, diligent, & resilient student athlete. Eaven enjoys woodwork, art, cooking and believes, "If you ain't first, you're last, Ricky Bobby."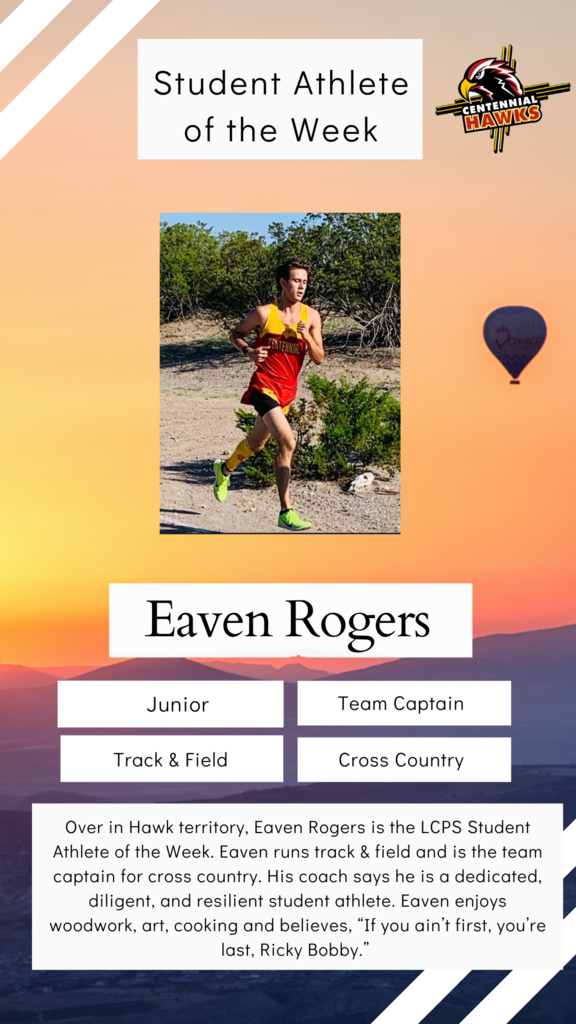 Help us donate to Casa De Peregrinos on September 29 from 11:00am - 1:00p.m at any of the Community School at LCPS. Please see the flyer for items needed. Thank you!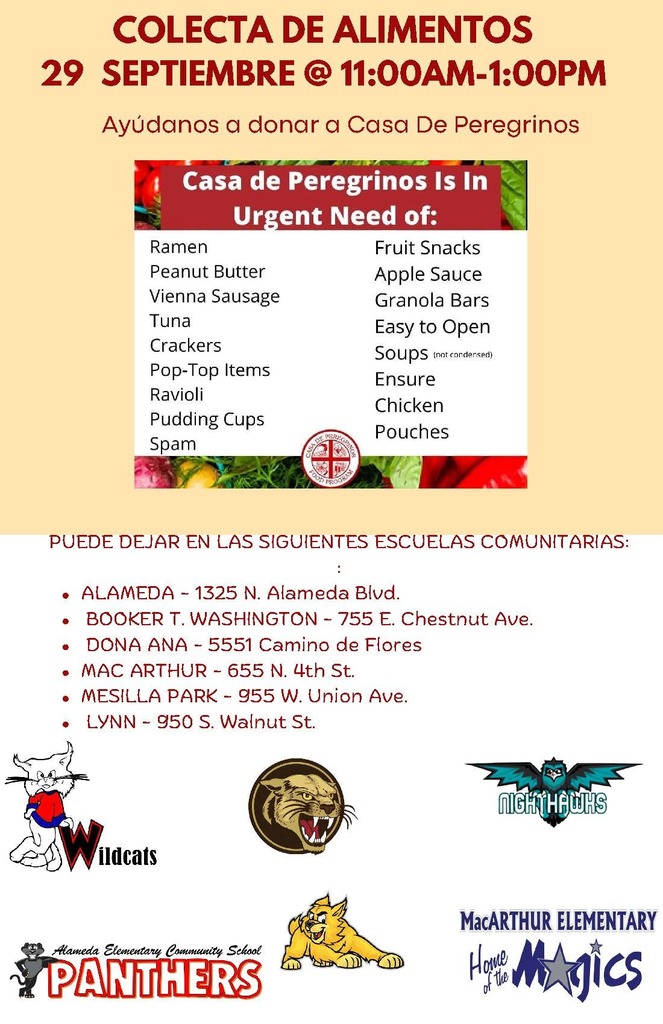 Las Cruces Public Schools is looking to hire an HR Specialist. If you are interested in joining our team, please apply before September 28, 2022.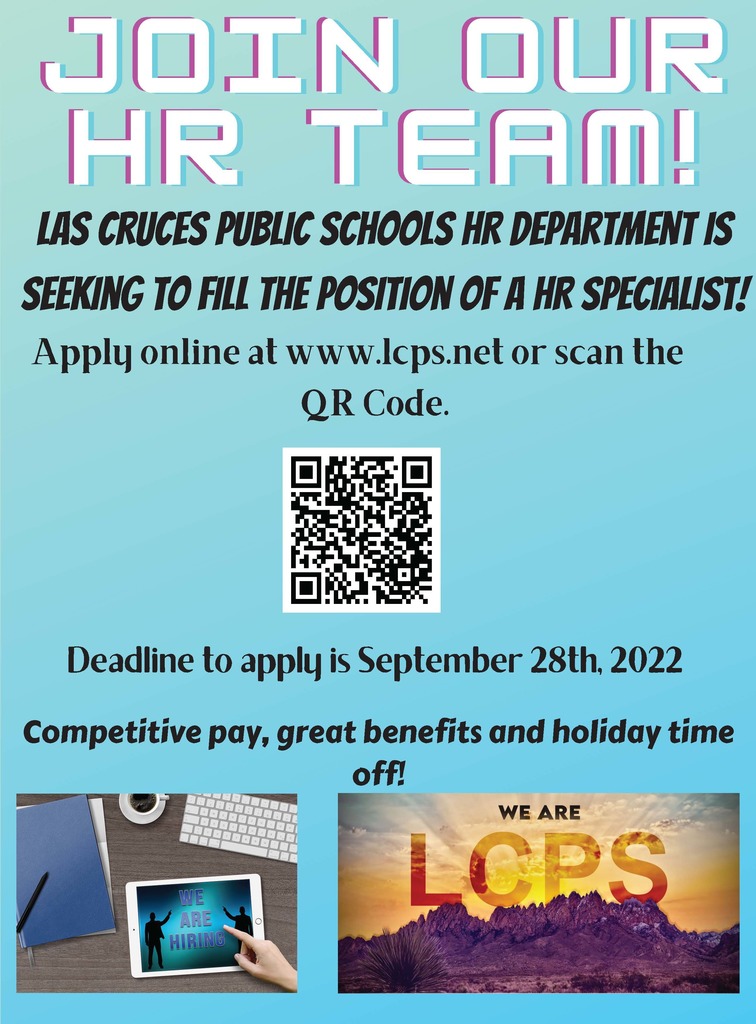 Tonight Organ Mountain will take on Centennial for Friday Night Football at the Field of Dreams. It'll be a showdown you won't want to miss. Kick off is at 7p.m., student tickets are on sale for $2. Game coverage will be brought to you by LCPS.TV:
https://m.youtube.com/watch?v=V4mkPR3qThY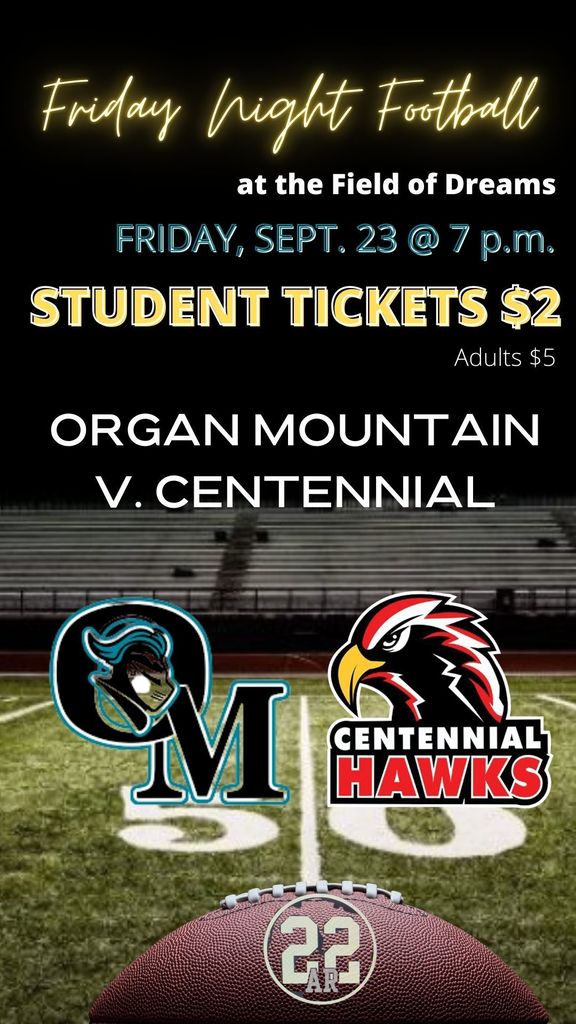 In honor of New Mexico Grown Month (September 12th – October 7th), the Nutrition Services Department served locally grown meals today to students and staff in every school. This means 100% of the items and ingredients that went into preparing the main meals came from our local farmers and ranchers across New Mexico. Check out these delicious tacos!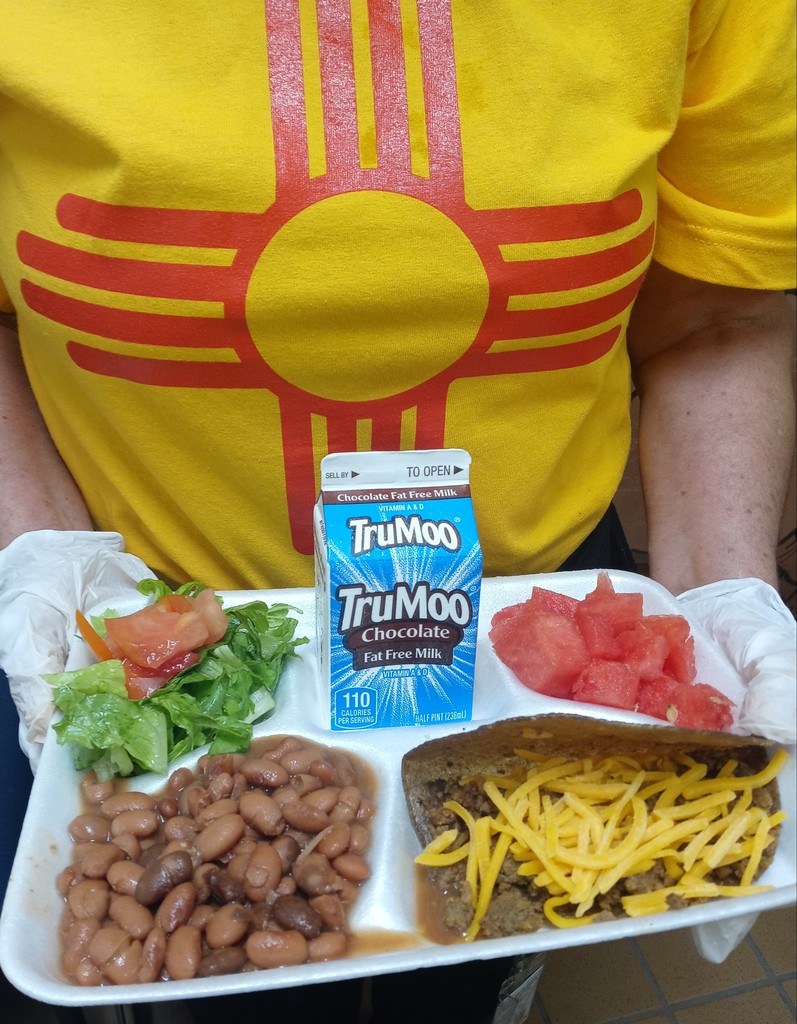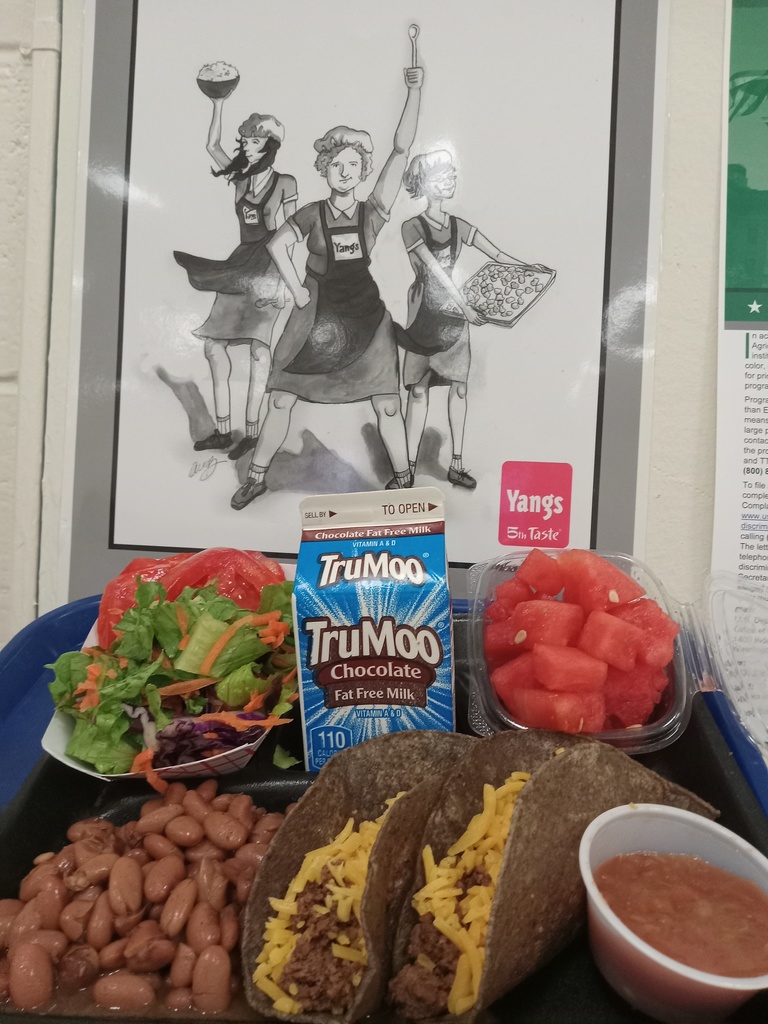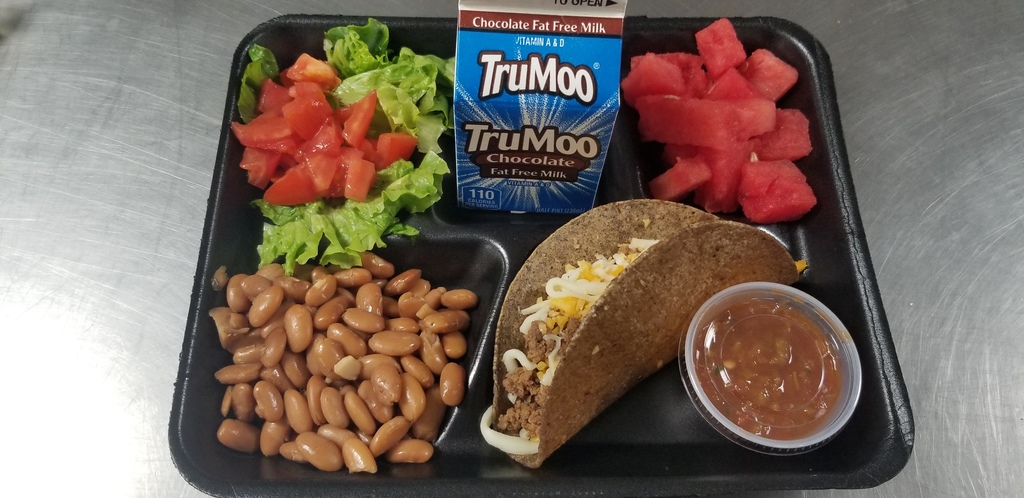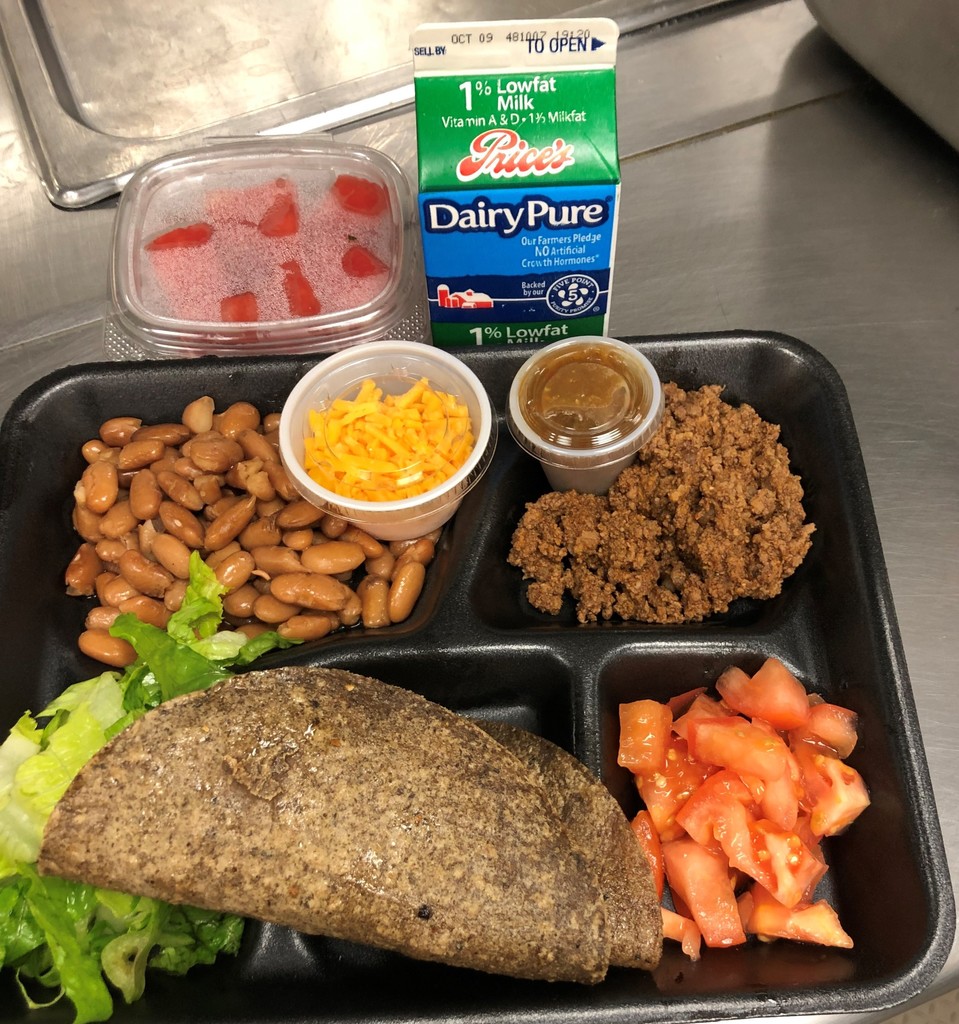 Las Cruces Public Schools would like to thank Dr. Maria Artiaga for dedicating thirty years serving the students and families of LCPS. This is her last week with the district as Dr. Artiaga will be retiring. We are grateful for her time with LCPS and will miss her dearly. We wish her continued success in all her future endeavors.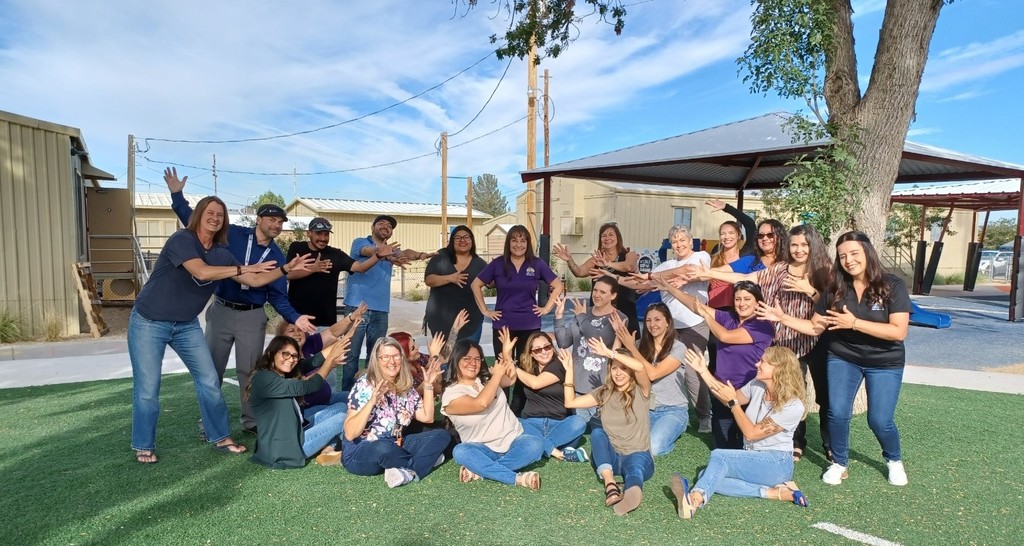 Dig robotics? Check out the Project Neo Open House tonight, Sept. 20 from 5:30 to 6:30 in Building 5, Room 515 at Arrowhead Park, 3600 Arrowhead Dr. Project Neo brings exciting robotics competition information to all area middle and high schoolers.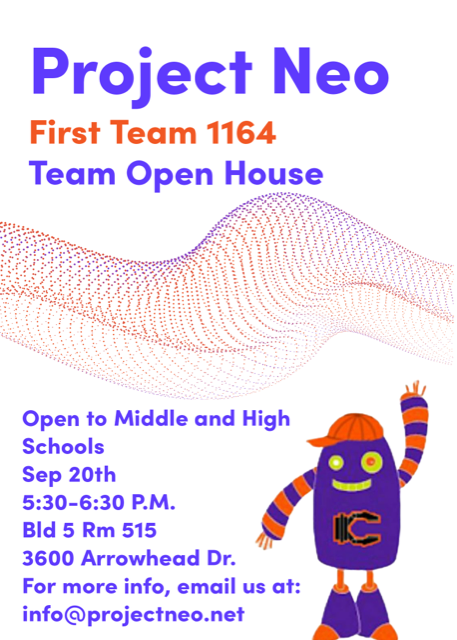 Daniel Boyce is the Student Athlete of the Week from Organ Mountain High School. Daniel is the team captain for boys soccer team. He is a positive leader on the field and a great student in the classroom, maintaining a 3.8 GPA. Great job, Daniel!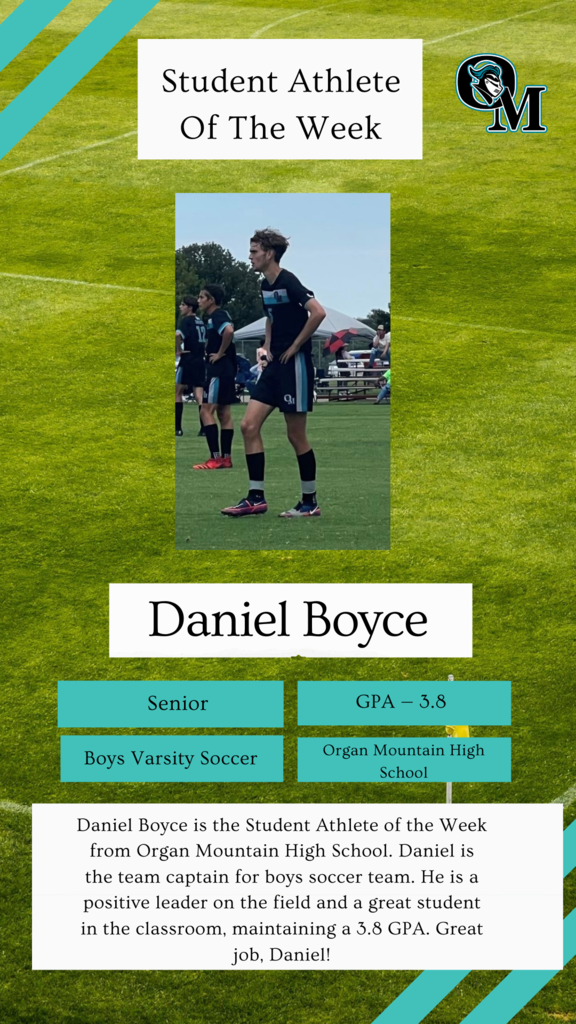 Marisa Harrington is the Student Athlete of the Week from Organ Mountain High School. Marisa plays soccer and runs track, all while maintaining a 4.0 GPA. Marisa has scored eight goals in the last three games. Last year, she was 1st Team All-District and Player of the Game for soccer. Way to go, Marisa!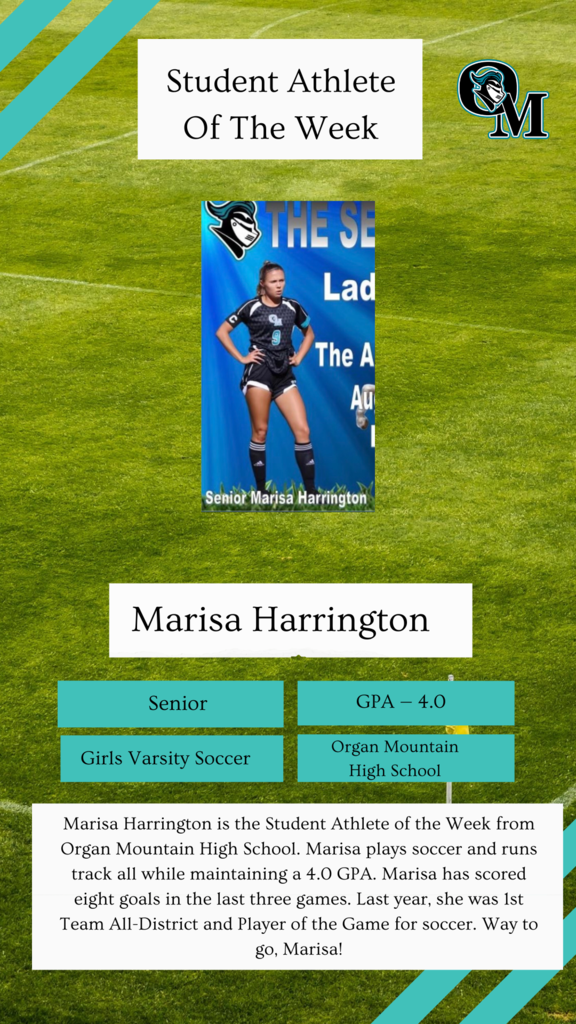 Dear LCPS Teachers, The Las Cruces Public School Foundation thanks you for your commitment to the students of your community. The impact you make on their lives is tremendous. We want to continue to support you in doing just that. The application window for Innovative Teaching Grants closes October 7, 2022. Individual and group grants will be awarded up to $4,999. You can access the application portal at
https://lcpsf.smapply.io
. Please click the link to download the Innovative Teaching Grants flyer for more information:
https://5il.co/1i618
. If you have questions, please contact Chris Woods at
cwoods1@lcps.net
or 575-496-8637.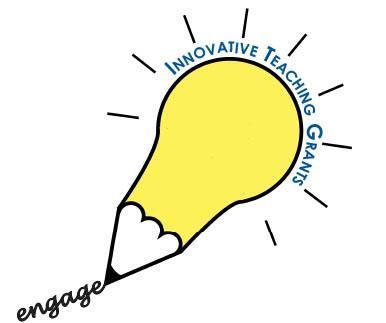 Today it is with deep sadness we learned about the passing of Abraham Romero. He was an exceptional student athlete who always lifted up those around him. Our deepest condolences, thoughts, and prayers go out to the Romero family and the Knight family.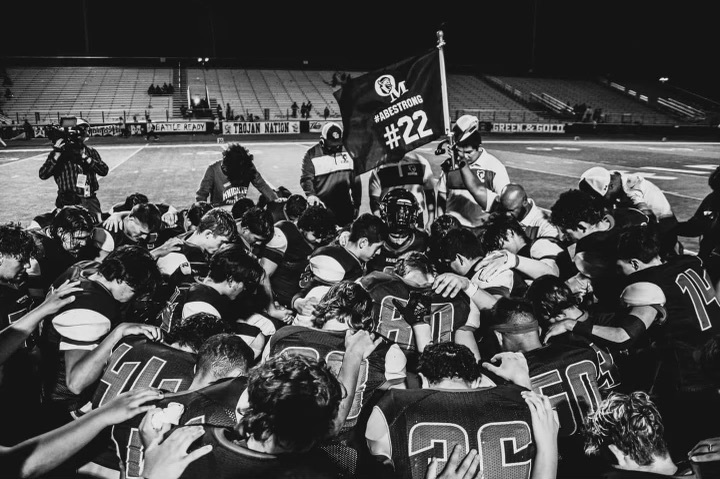 It was a great night for football at the Field of Dreams. The Las Cruces High School Bulldawgs took home the win against the Mayfield High School Trojans. Final Score 35-7.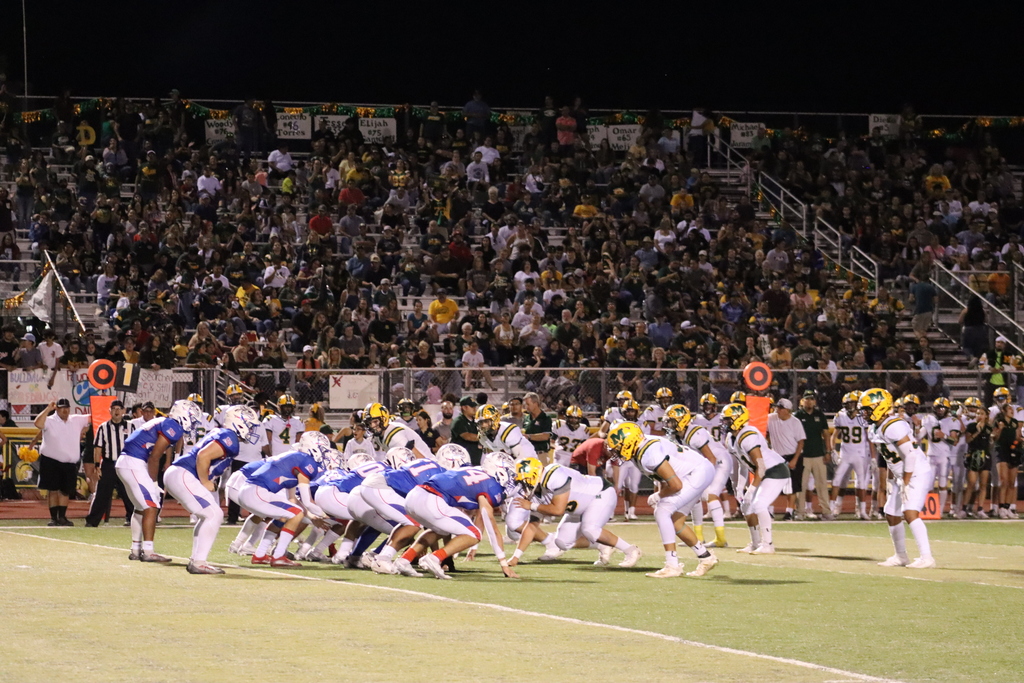 The energy is electric at the Field of Dreams tonight. It's been an exciting homecoming for the Las Cruces Bulldawgs as they lead the Mayfield Trojans 28-7 going into the 4th quarter.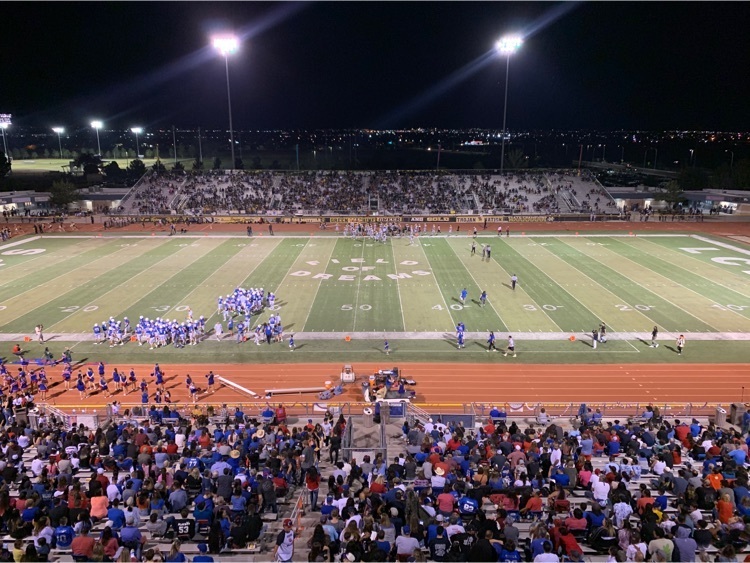 It's a decades old rivalry between Mayfield High School & Las Cruces High School. Tonight, both teams will be facing off for Friday Night Football at the Field of Dreams. One of the longest-running football rivalries in the nation will meet up again on the gridiron. Las Cruces hosts Mayfield, Friday Sept. 16 at 7 p.m. Tickets are $5 for adults, $2 for students. LCPS.TV will be bringing you the live game coverage right here:
https://www.youtube.com/watch?v=OLIRWbelSZQ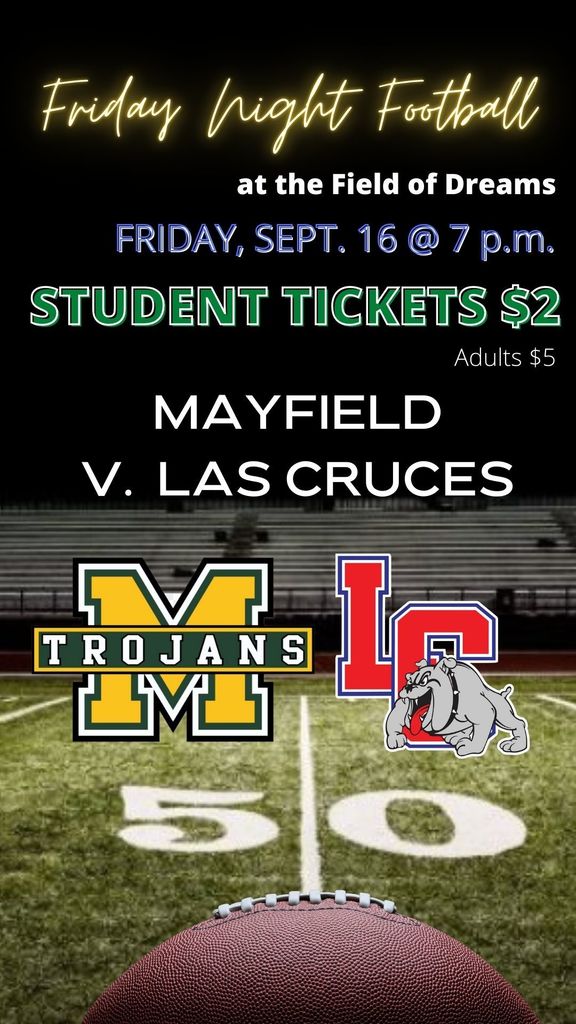 Hispanic Heritage Month is observed annually from September 15 to October 15. It is a time to appreciate and celebrate the colorful cultures, rich histories, and diversity of the American Latino community. The idea for Hispanic Heritage Month, celebrated throughout the latter half of September and the first half of October, began as a way to promote the history, culture, and contributions of Hispanic-Americans — specifically, those whose ancestors came from Spain, Mexico, the Caribbean, and Central and South America. Communities mark the achievements of Hispanic and Latino Americans with festivals and educational activities.

Great job Adryan Alba, our Student Athlete of the Week from Mayfield High School. Adryan is a senior captain on the girls' varsity soccer team. She has a 3.98 GPA, & is an anchor defender on the field displaying calmness, intelligence, and fierceness, playing all four years at the varsity level. Keep up the good work, Adryan!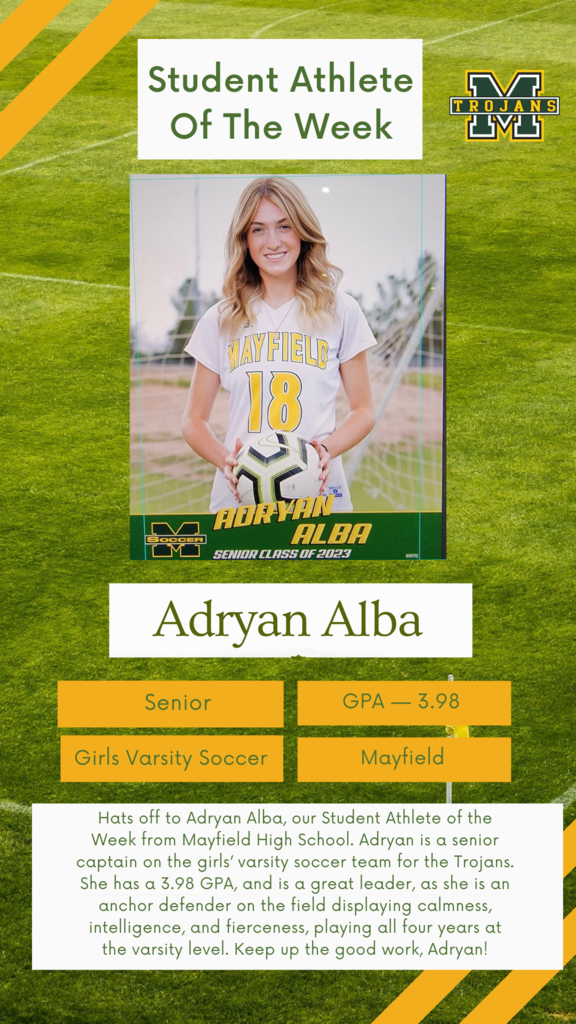 Congratulations Alejandro Esparza, our Student Athlete of the Week from Mayfield High School. Alejandro is in his third year playing midfield for the boys' varsity soccer team. He has a 3.3 GPA, and is a positive leader on the field. His coach says he goes out of his way to make sure every player feels that they belong and that they are important. Great job, Alejandro!