Due to ongoing police activity in the area, Doña Ana Elementary students have been relocated to Vista Middle School. LCPS has authorized early release of students immediately. Parents or authorized guardians/emergency contacts can pick up students from the gym at Vista with photo ID (please use the Vista parking lot off Elks Drive). If you are unable to pick up your child, all students will be housed at Vista through the end of the day.

Friday is the day! One of the longest-running football rivalries in the nation will meet up again on the gridiron. Las Cruces hosts Mayfield, Friday Sept. 16 at 7 p.m. Tickets are $5 for adults, $2 for students.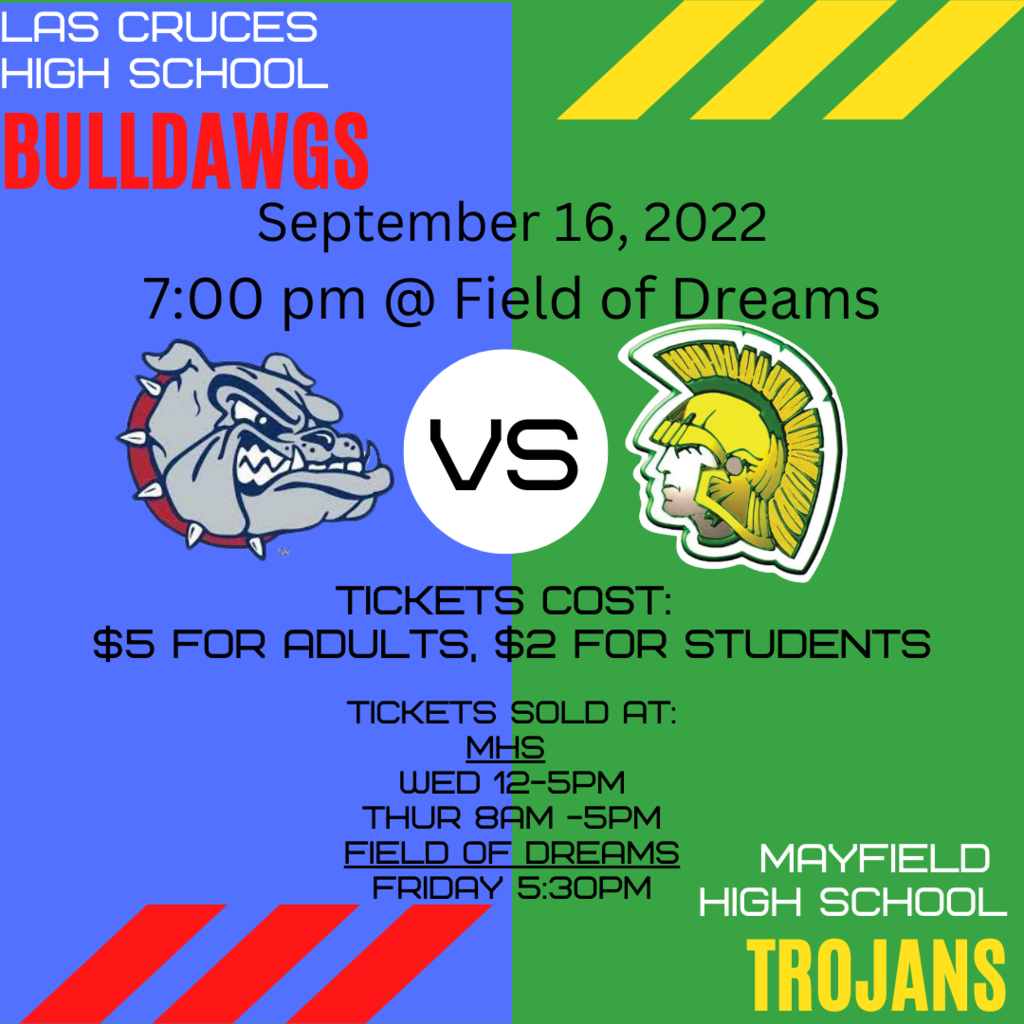 Could your child benefit from tutoring? Sign them up for Tutoring by Two! Tutoring by Two is an online tutoring service created by two LCPS students, Lauren To and Nyasia Lambert-White. Both students attend Arrowhead Park Early College High School and created Tutoring by Two during the pandemic when schools at LCPS went into remote learning in 2020. Tutoring by Two provides tutoring services from kindergarten math to Algebra 2. Tutoring by Two also offers 3 types of help: lesson review, homework help, and test review. Spots are available on a first-come first-serve basis. Click here to learn more and sign up:
https://sites.google.com/view/tutoringbytwo/home
.

Las Cruces Public Schools will be having a job fair for anyone interested in joining our nutrition services team. The job fair will be held on Friday, Sept. 23, from 8:30a.m. - 12:00p.m. at Las Montanas High School, located 1405 S. Solano Dr. LC, NM 88001. Click here to access the application link:
https://5il.co/1hw1c
Las Escuelas Públicas de Las Cruces tendrán una feria de trabajo para cualquier persona interesada en unirse a nuestro equipo de servicios de nutrición. La feria de trabajo se llevará a cabo el viernes 23 de septiembre de 8:30 a.m. - 12:00 pm. en la escuela secundaria Las Montanas, ubicada en 1405 S. Solano Dr. LC, NM 88001. Haga clic aquí para acceder al enlace de la aplicación:
https://5il.co/1hw7r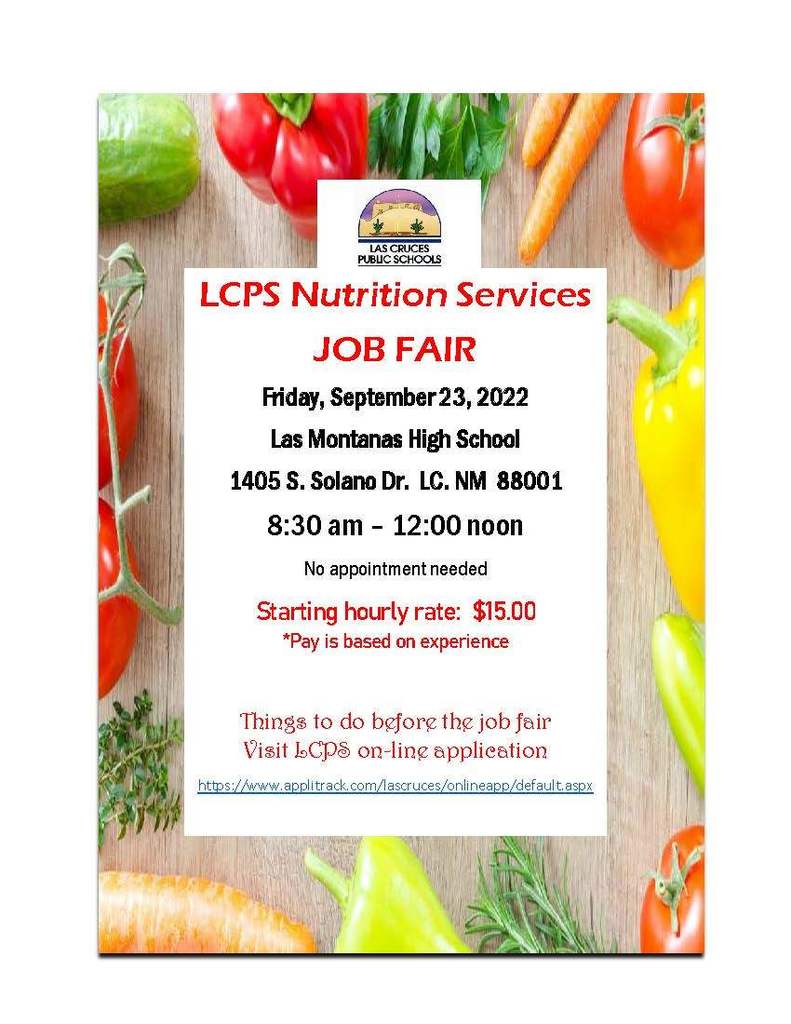 FINAL: Centennial beats Mayfield 49-13

Centennial leads Mayfield 26-0 under the lights at the Field of Dreams with 2:30 left in the 1st quarter.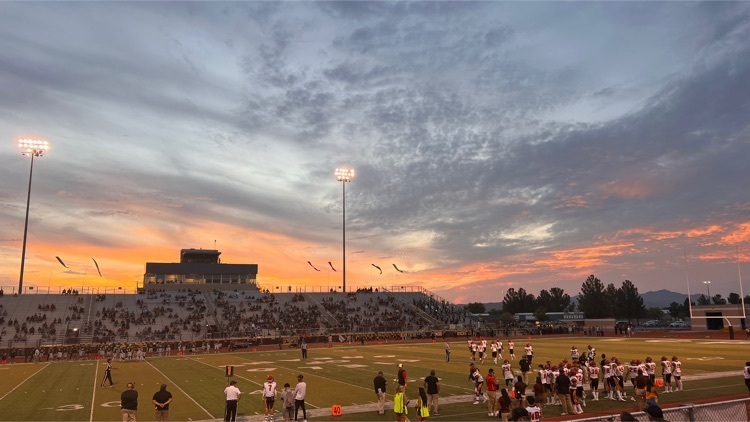 Help keep the tradition alive! Join us for the MHS and LCHS Rivalry Week Parade Sunday, Sept. 11 starting at 11 a.m. at the Field of Dreams. The parade will proceed down Motel Blvd. to Bruins, ending at the Mayfield Parking lot. This year's freshman rivalry game is Thursday Sept. 15 at 4:30 p.m. at MHS and the varsity game kicks off at 7 p.m. Friday, Sept. 16 at the Field of Dreams.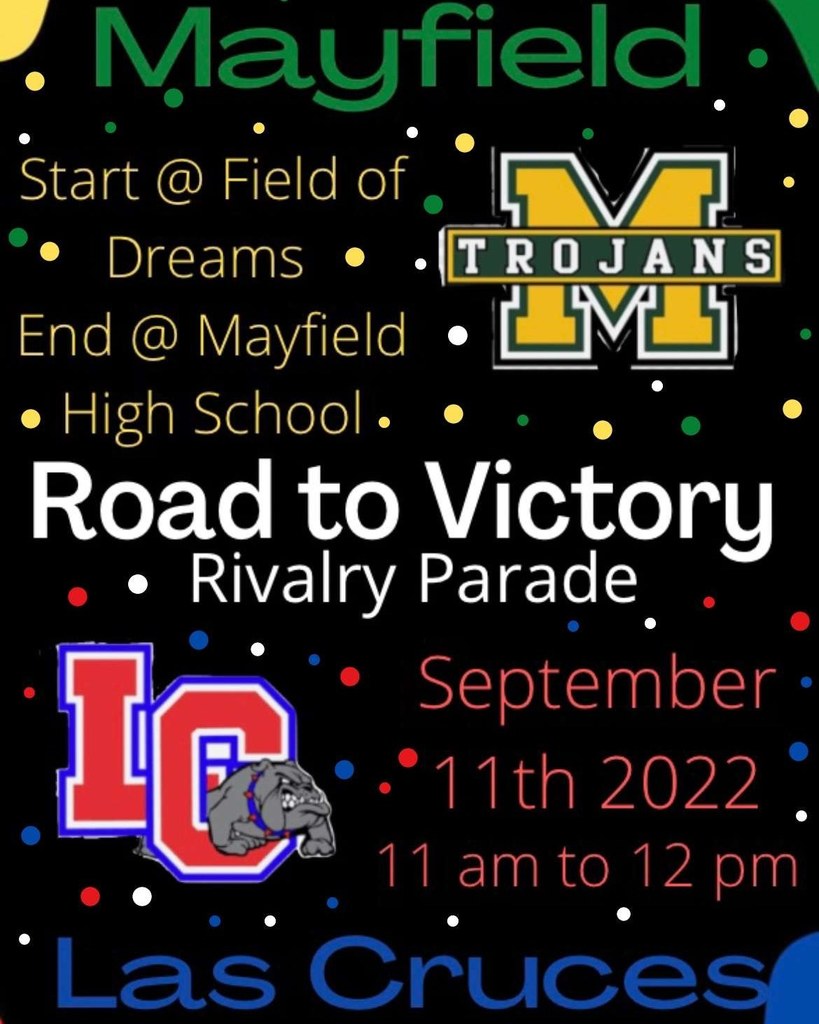 The Centennial Hawks will face the Mayfield Trojans tonight at 7:00 p.m. Bring the family and let's pack the stands, football fans! Student tickets are on sale for $2. Catch Friday Night at the Field of Dreams, brought to you by LCPS.TV:
https://www.youtube.com/watch?v=7ZZJAWP6tqY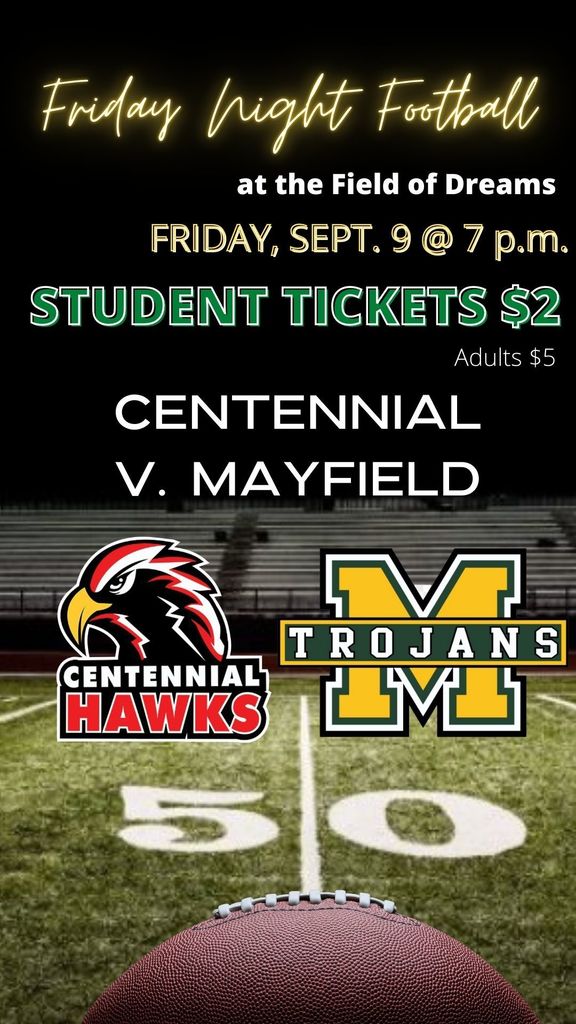 Cruces Creatives invites K-12 LCPS Teachers to: Make it & Take it! Join us to learn how to make and take home your own plant propagation station! While building your propagation station, our instructors and CommunityShare coordinators will share how this project can be brought into your classroom in a variety of ways, whether through natural science, mathematics, or anywhere in between! Would you like to go even further with your students by engaging with folks in the "real world"? Stay after the build to connect with our CommunityShare team to hear about resources and community connections that can be brought to your students. During or after the event, you can join our ongoing Community of Practice in Education, which is open to all LCPS K-12 teachers who want to engage with, inspire, and be inspired by fellow educators in transforming classrooms into community experiences. Join Us! Click the link to learn more:
https://www.crucescreatives.org/event-4956844
.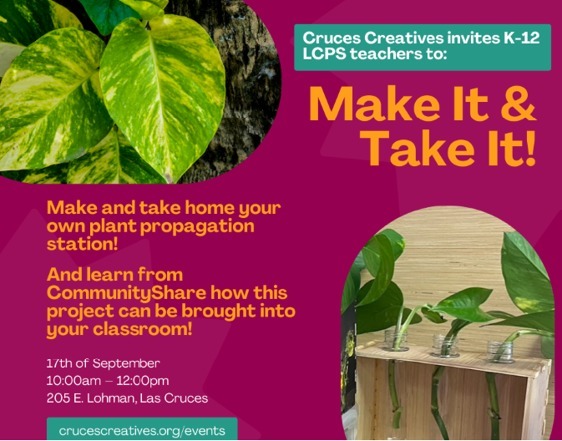 Angelina Figueroa is our student athlete of the week from Las Cruces High School. She plays Volleyball for the Bulldawgs; averaging 8.1 assist per set, 1.8 aces per match, & 3.5 digs per match. Angelina maintains a GPA of 3.5, and takes every opportunity to encourage and motivate her teammates. Way to go, Angelina!

Let's celebrate Mesilla Park Elementary officially becoming the newest Community School in the Las Cruces Public Schools District! Join us on September 14, 2022 at 9:00 a.m. at Mesilla Park Elementary, located at 955 W. Union Ave. Las Cruces, NM 88005. ¡Celebremos que la Escuela Primaria Mesilla Park se convierta oficialmente en la Escuela Comunitaria más nueva en el Distrito de Escuelas Públicas de Las Cruces! Únase a nosotros el 14 de septiembre de 2022 a las 9:00 a. m. en Mesilla Park Elementary, ubicada en 955 W. Union Ave. Las Cruces, NM 88005.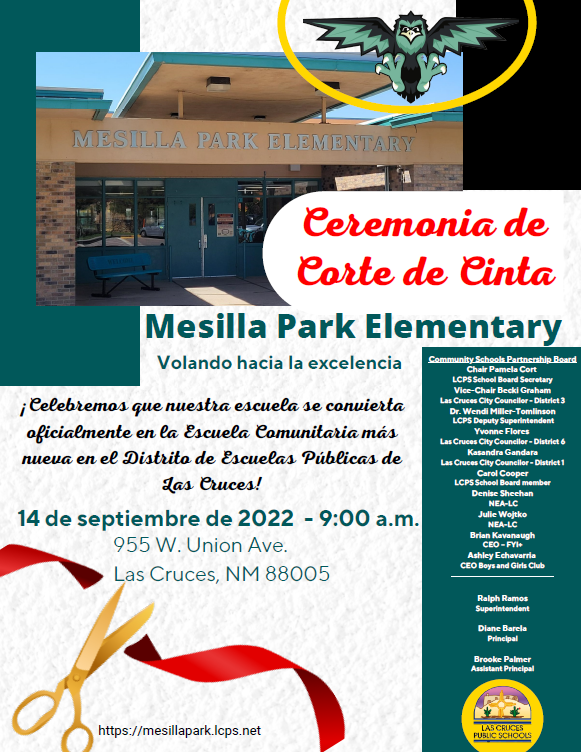 Congratulations to Levi Weir, our student athlete of the week from Las Cruces High School. Levi runs Cross Country and is one of the top male runners at LCHS. Levi is also on the track team. He is dedicated and known for being a well-rounded student athlete, maintaining a GPA of 4.03. Great job, Levi!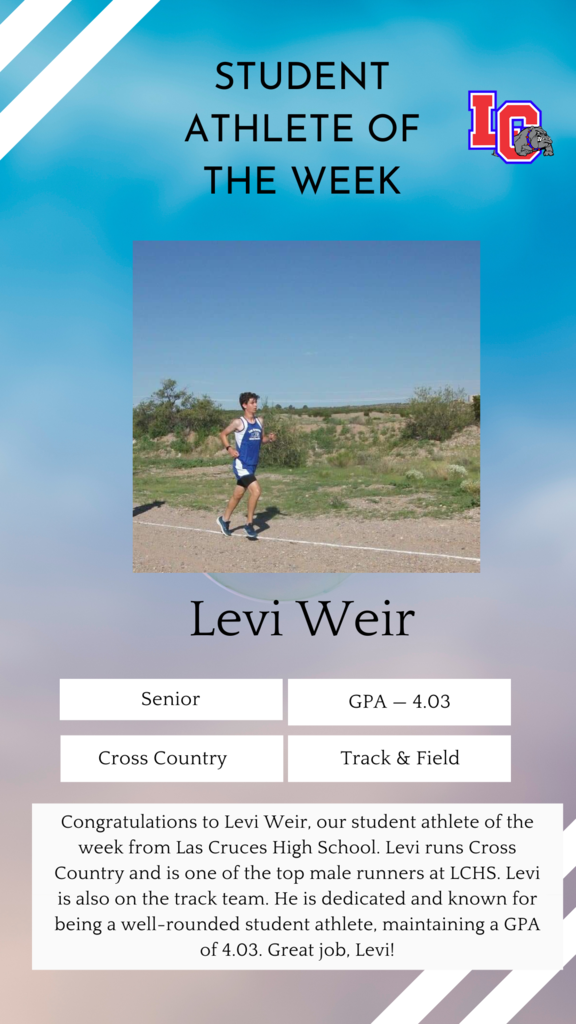 Join us this week for Footloose the Musical, presented by the Organ Mountain High School Knights of the Stage! Tickets are $5 in advance at OMHS, or $10 at the door. Performances are Sept. 8-10, Thursday through Saturday at te OMHS Performing Arts Center. Everybody get Footloose!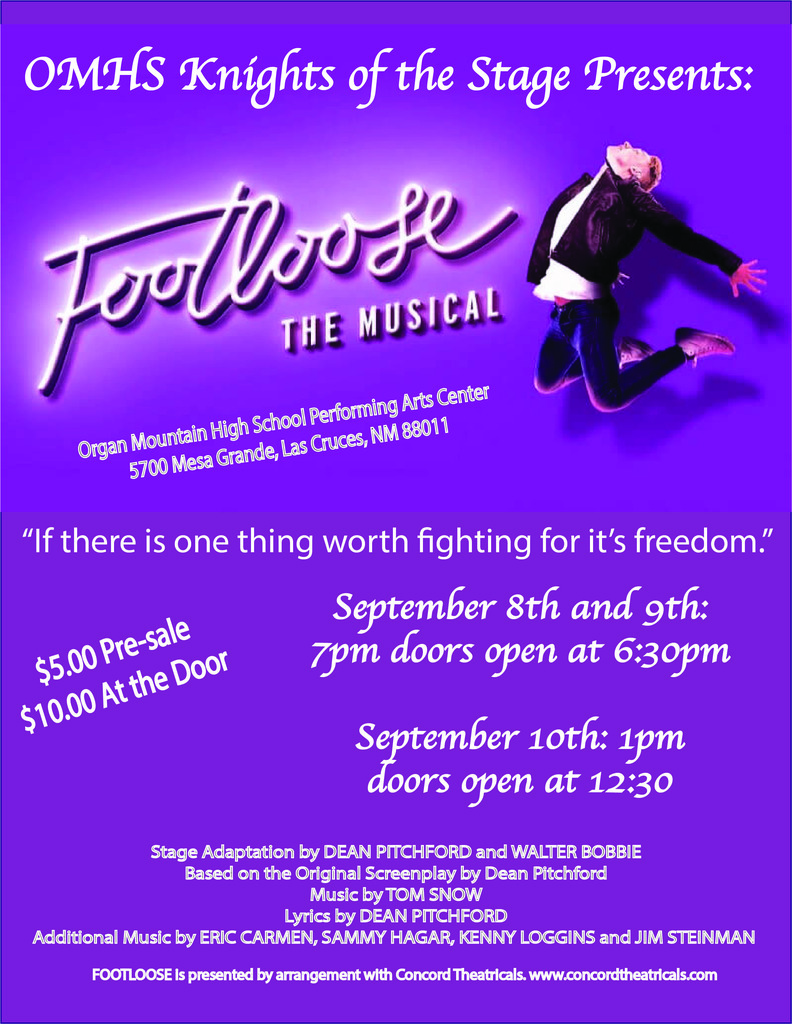 The Las Cruces Bulldawgs, Centennial Hawks, Mayfield Trojans, and Organ Mountain Knights are all coming together this Sunday to host a "Title Town" car wash to help support Abraham Romero, Organ Mountain senior middle linebacker who was hospitalized after being injured during the game against Deming last Friday. The car wash will be held on Sunday, September 4, from 9am-12pm at the Three Crosses Regional Hospital 2560 Samaritan Dr. Las Cruces, NM.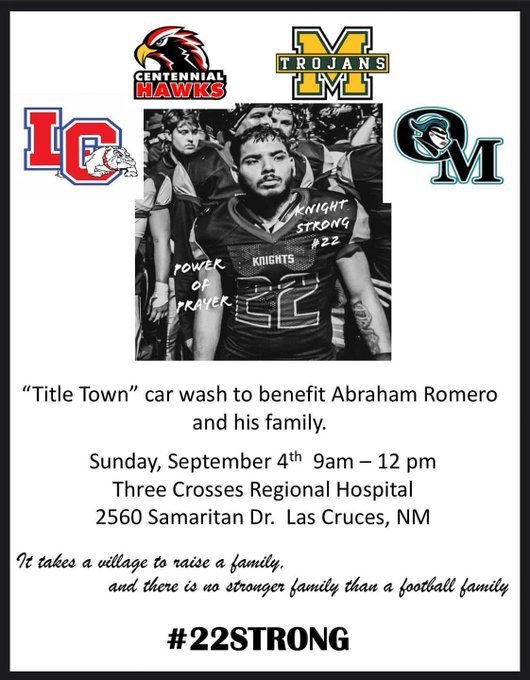 Mayfield will be taking on Organ Mountain this Thursday night for the first inner-city football game of the year, happening at the Field of Dreams. Be there to watch the Knights battle it out against the Trojans. Kickoff is at 7 p.m. Students only pay $2! Get your tickets today!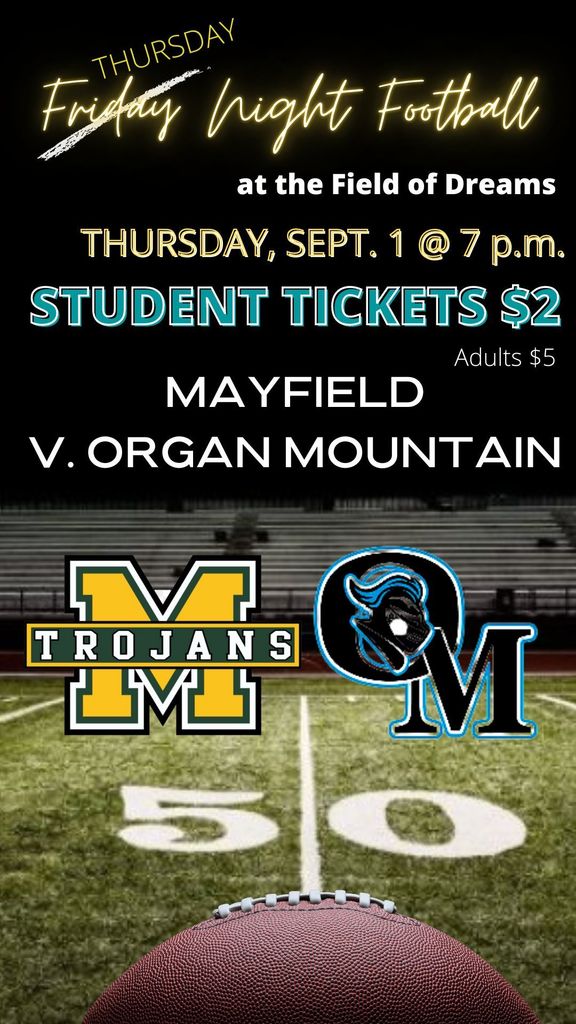 Saleh Alyones is our student athlete of the week. Saleh plays soccer for Centennial High School and is the type of player that when you see him on the field, you can see how much he loves the game. He never leaves anything in the tank, he always gives 100% in everything he does. Way to go, Saleh!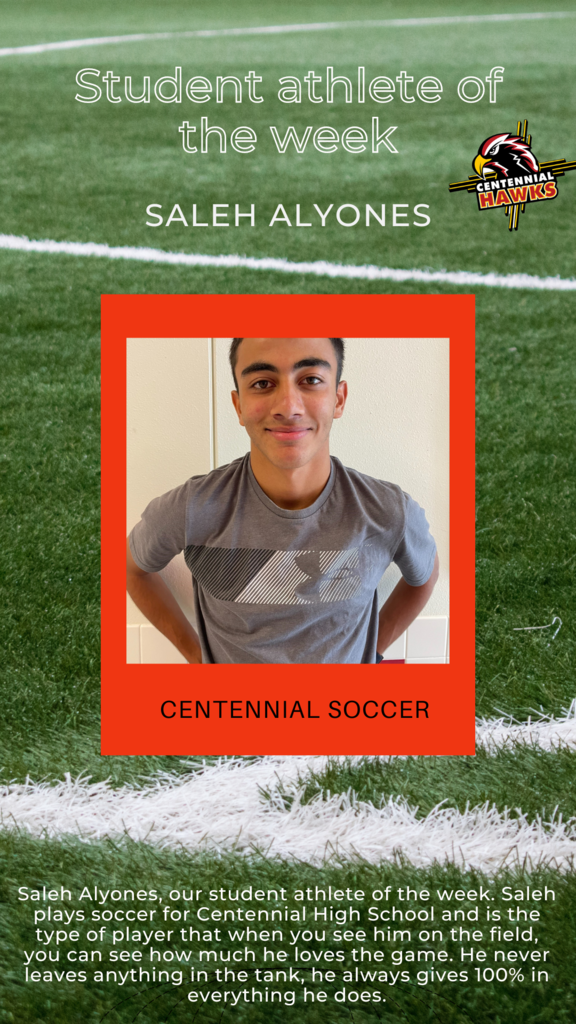 Marianne Bishop is our student athlete of the week from Centennial High School. Marianne is on the varsity volleyball team & has proven she can play any position on the court. She is an adaptable athlete who can adjust to new roles/plays while being quick & agile in the game. Congratulations, Marianne!!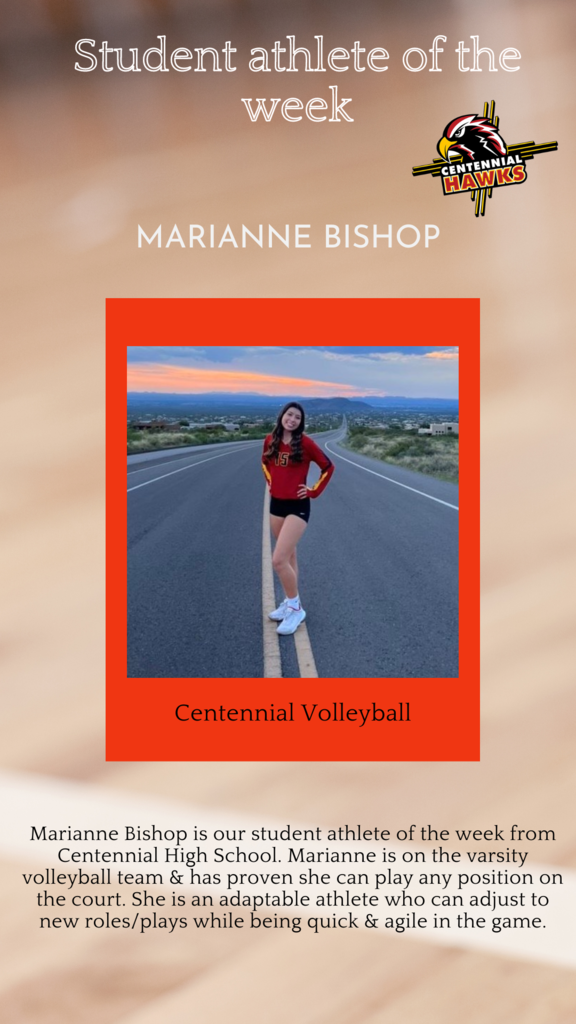 Power Outage Update: Power has been restored at MacArthur Elementary, Picacho Middle School, and Central Elementary. Thank you!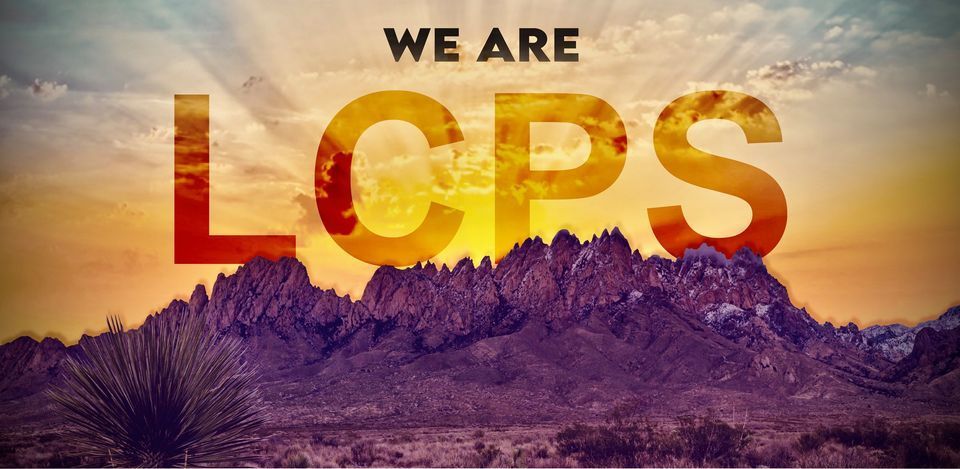 Power outages have been reported on the west side of Las Cruces. MacArthur and Central Elementary are without power. El Paso electric is currently working on it. Students are safe, we will continue to monitor and update the situation.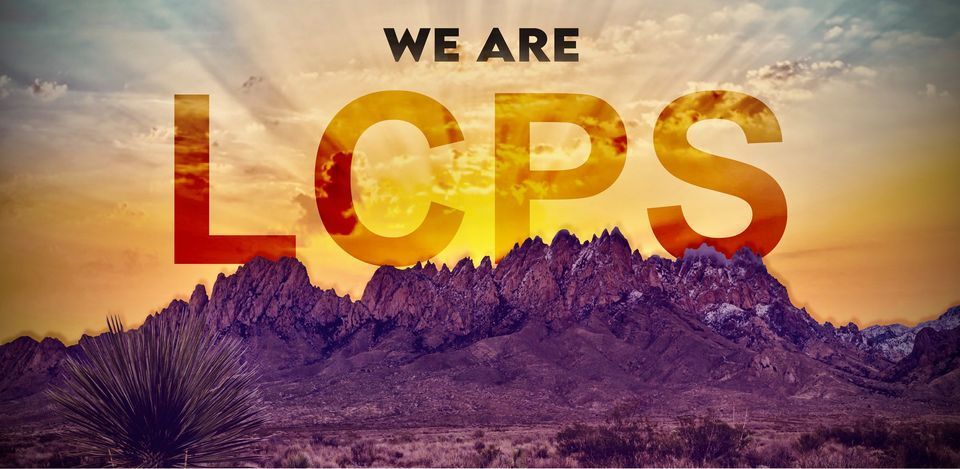 The LCPS TV crew brings you Friday Night Football at The Field of Dreams, every Friday! Tonight Centennial High School will take on Franklin High School for homecoming. You won't want to miss this showdown. Get your tickets now! This season, students can get into all athletic events for only $2 at the gate, adult tickets are $5, children under six are free. You can catch the Live broadcast of the game right here:
https://www.youtube.com/watch?v=d6AFOEqKs7A