LCPS Parents, join us tonight at 5:30 p.m. for the Budget Town Hall meeting at the Dr. Karen M. Trujillo Administration Complex. Attend in person, or view it live here:
https://livestream.com/lcpstv/budget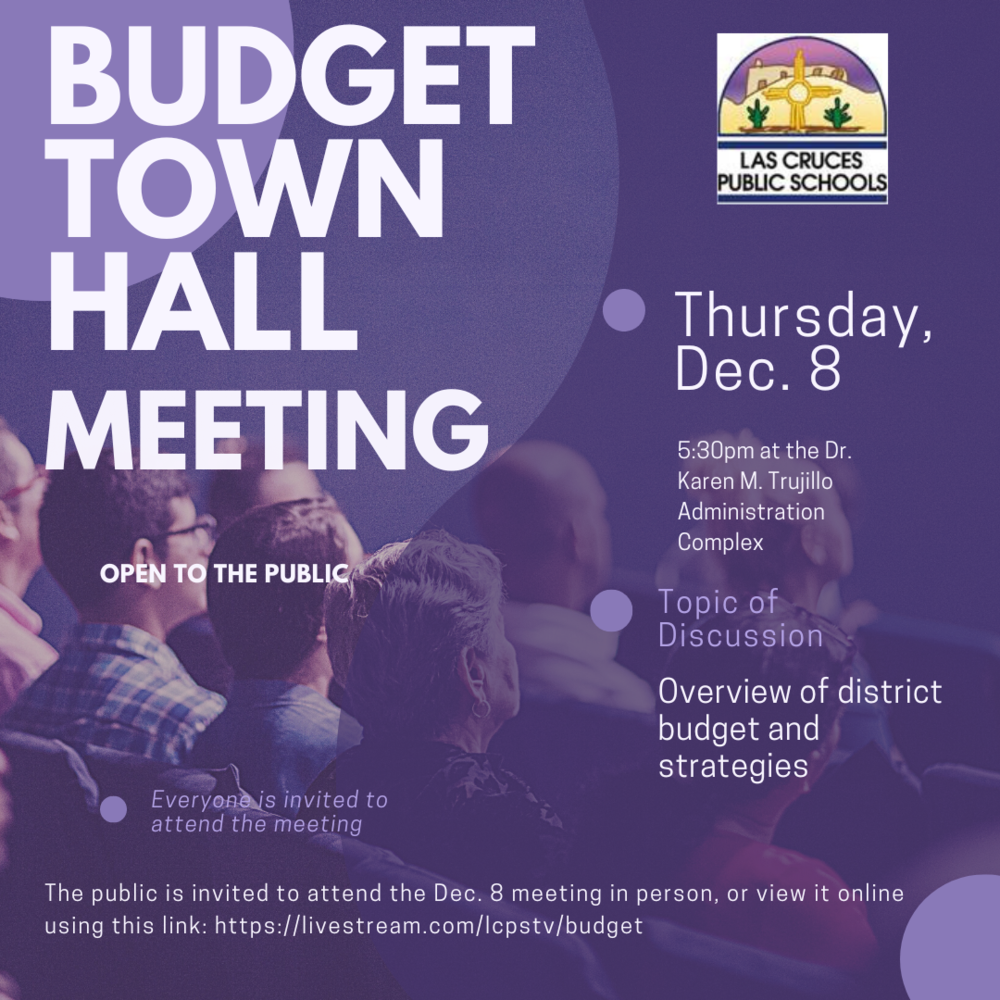 Congratulations the Centennial STEM Challenge team. They competed in the Governors STEM Challenge on Saturday with their project titled "Manufacturing Pecan Mulch Substrate as a Sustainable Hydroponic and Nutrient Solution Replacement. " These students won the event and received a sponsorship from Pattern Energy. Each of them walked away with $500 in prize money. Congratulations to Alena Sheen, Christine Yoo, Carter Talley and Bradley Wang.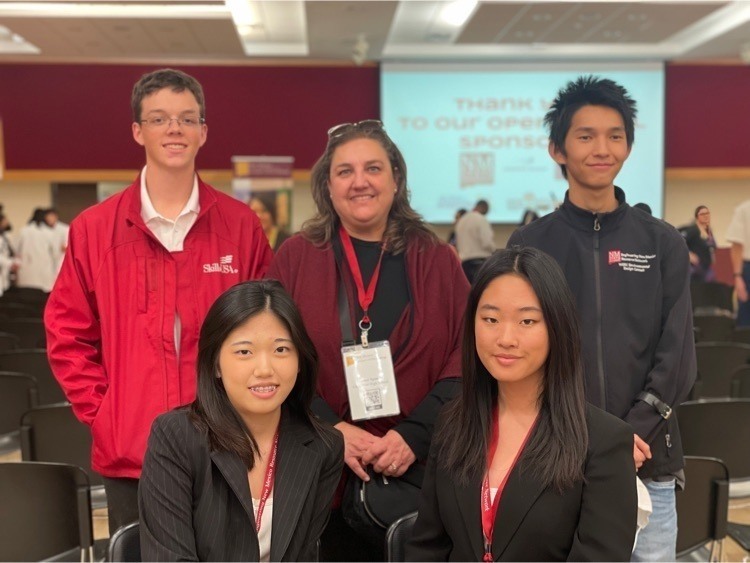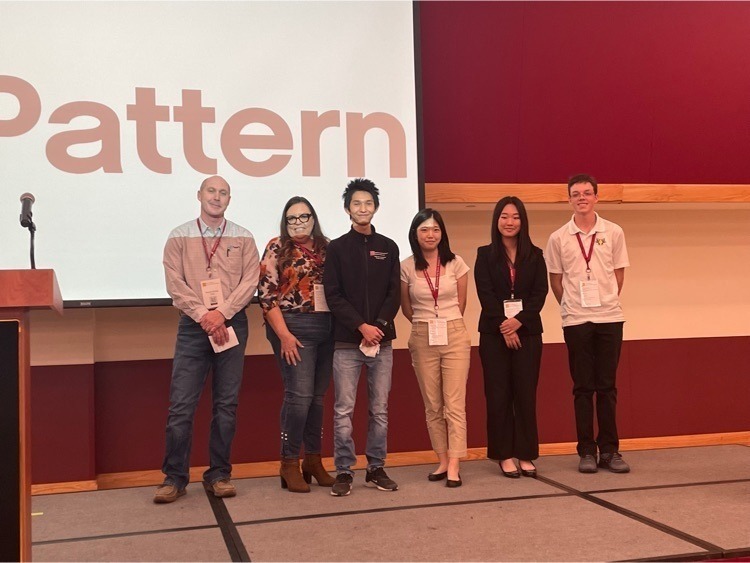 Linda Peterson, Kath Natzke, Linda Tetu, Ceal Sayah, Linda Acosta, Ana Fe Coste, and Genevieve Trujillo participated in the Las Margaritas de Las Cruces Golf Tournament on November 3 and 4, to promote golfing for women. With money raised from the tournament, the team collectively decided to donate to the Mckinney-Vento Project Link Program at Las Cruces Public Schools. The group donated $1,400 to the program to purchase snacks, clothing, shoes, and supplies for students facing homelessness. The group is looking forward to keeping this donation going year after year. LCPS is thankful for this partnership as the funds will go directly towards helping students make sure they have what they need to be successful in the classroom. Thank you! Caption (L-R): Linda Peterson, Kath Natzke, Linda Tetu, Ceal Sayah, Linda Acosta, Mia Hope, Ana Fe Coste, and Genevieve Trujillo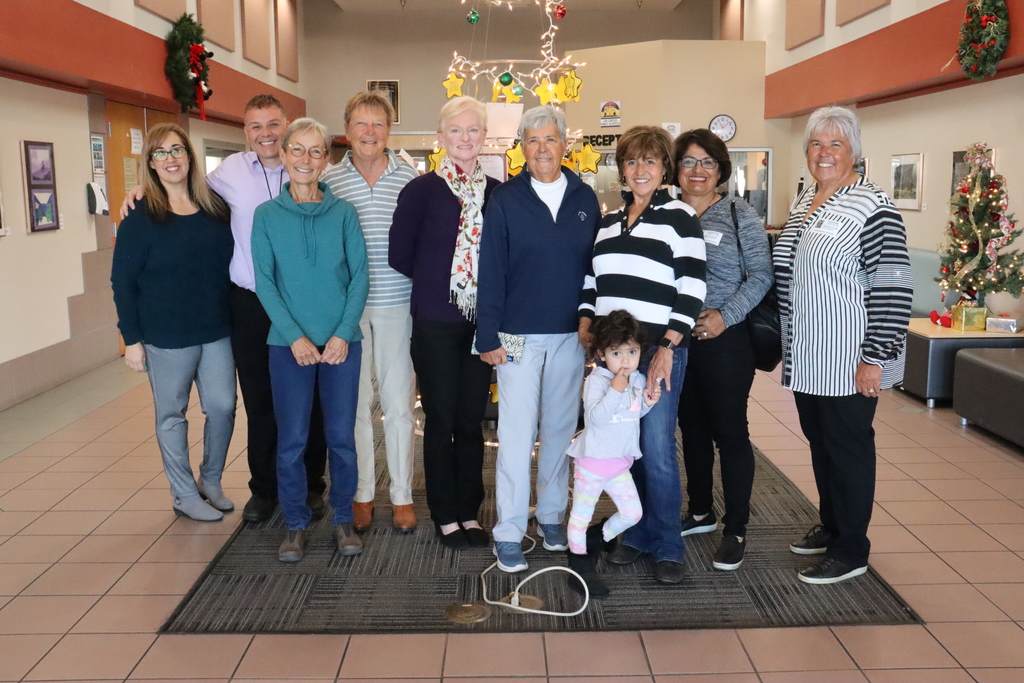 Dear Friends of Las Cruces Public Schools, Together we can help make the season bright by sponsoring an LCPS student in the Migrant Education or McKinny-Vento Program. With your support, we can make this holiday a truly special one for them. A Star Tree has been set up in the front lobby of the Dr. Karen M. Trujillo Administration Complex, 505 S. Main, Loretto Town Centre, Suite 249. The tree has star ornaments with the names of students along with their clothing sizes and Christmas wish. Please select a star(s) and bring it to the receptionist or Federal Programs Department to register your star(s). Gifts will need to be wrapped and returned to the Federal Programs Department by 5:00 p.m., Monday, December 12, 2022. We appreciate your interest and support in participating in the 2022 Migrant Education "Wish Upon a Star" gift-giving project. To learn more or to refer others to join our efforts, please contact Iggy Campos in the Department of Federal Programs at 527-6643 or
icampos@lcps.net
. Happy Holidays! LCPS Migrant Education Programs Las Cruces Public Schools

Shout out to Willie Briske, our LCPS student athlete of the week from Las Cruces High School. Willie has been on the varsity swim team for LCHS since he made the team in 8th grade. His coach says he is a dedicated teammate who remains positive and is always willing to help others improve their time. In addition to swimming, Willie is also a percussionist in the LCHS Jazz Band. Way to go, Willie!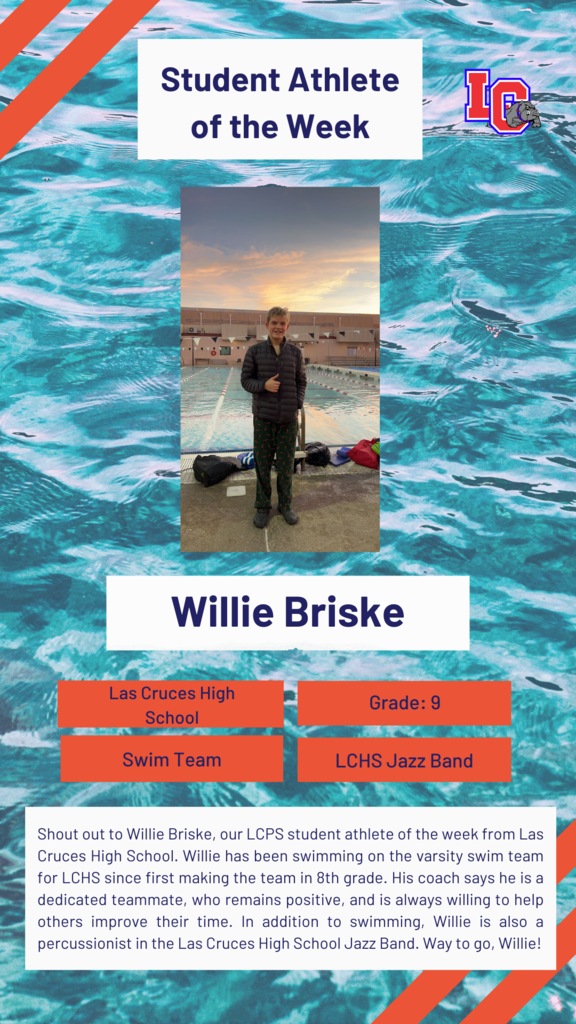 Las Cruces Public Schools congratulates Charley Vigil, our student athlete of the week from Las Cruces High School. Charley is a swimmer on the varsity team for the Bulldawgs. Her coach says she works hard at practice, is always the first one in the water, and drops time at every competition. On top of swimming, Charlie is also on the dance team and is a member of the LCHS Color Guard. Keep up the good work, Charley!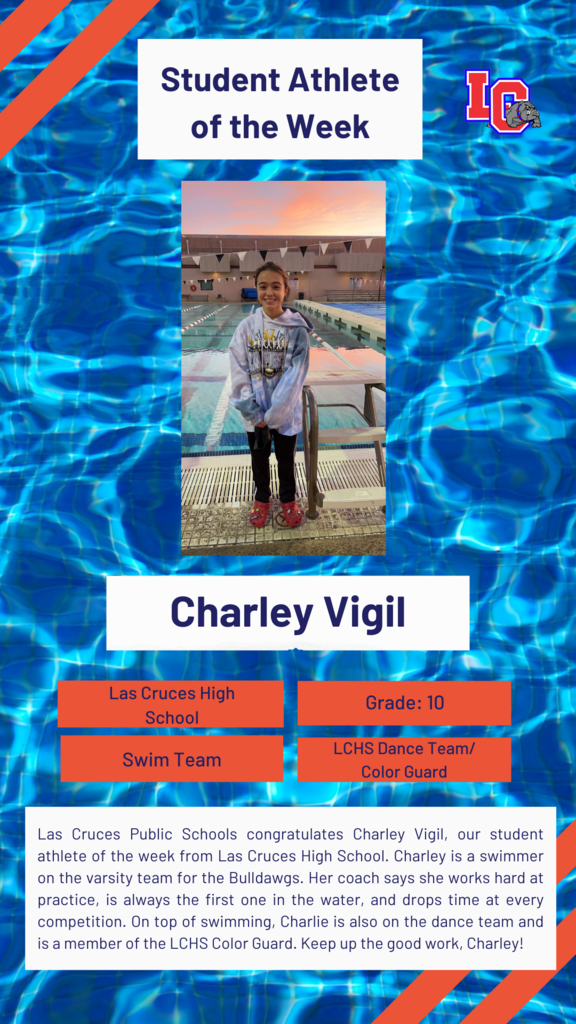 Come join us for the 2022 Noche de Luminarias at Mayfield High School! Enjoy hayrides, a visit from Santa, hot cocoa, caroling and a silent auction. Noche de Luminarias will be held Saturday, Dec. 10 from 6 to 8 p.m. on the Mayfield campus, 1955 N. Valley Drive. Admission is free and open to all!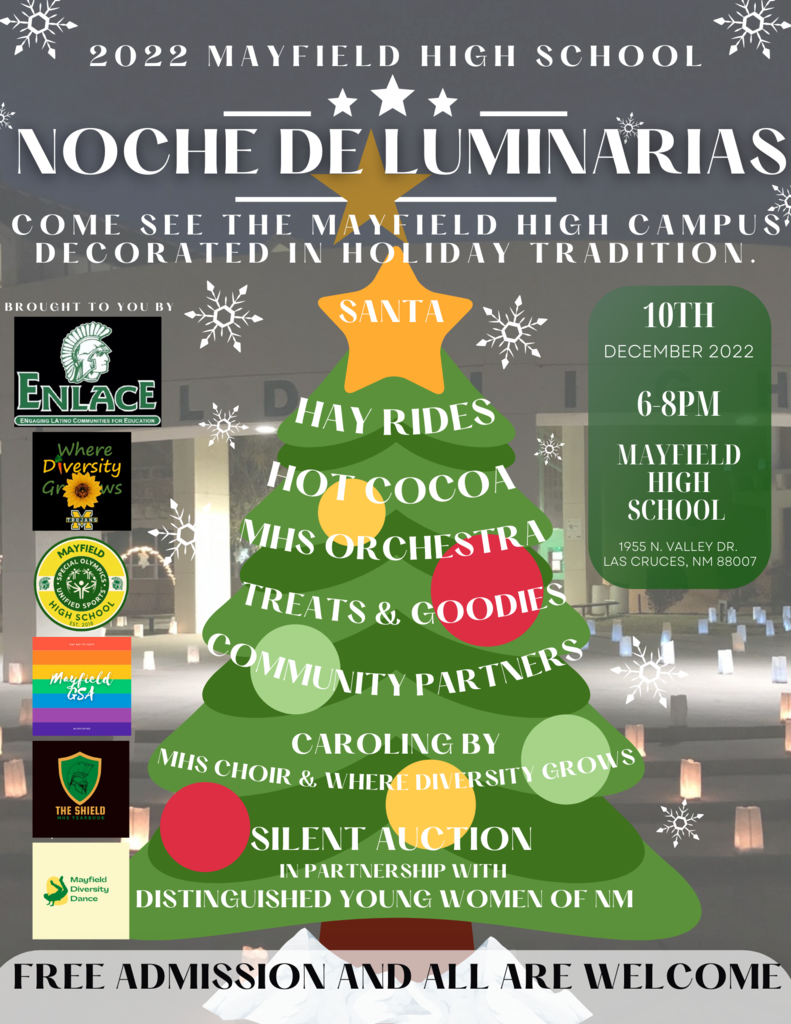 At approximately 1:46p.m. this afternoon, Camino Real was placed on lockdown as police responded to a 911 call based on a report of a possible weapon on campus. Police responded and determined in their investigation that it was not a real weapon and there is no real threat at this time. All students and staff are safe. The lockdown has been lifted.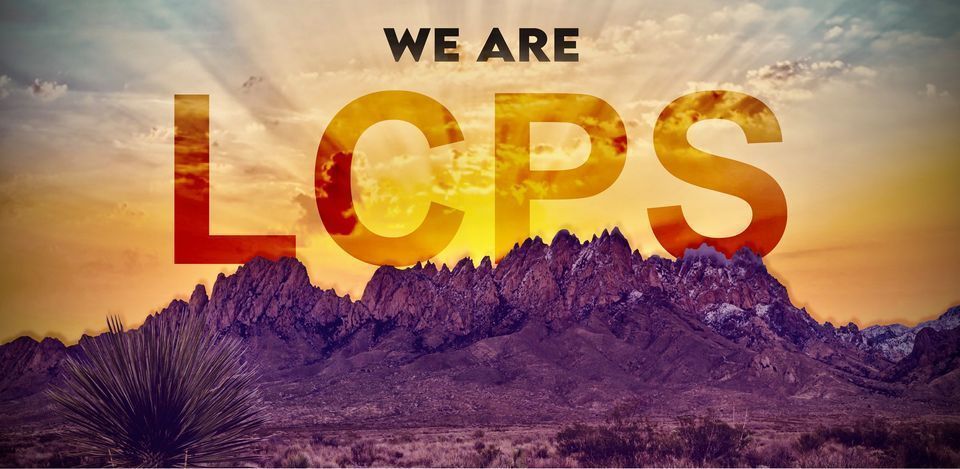 The Las Cruces Partnership for Community Schools' board meeting was held today at Doña Ana Community Elementary School. Students put on a beautiful performance to kickoff the day. Superintendent Ramos joined staff and Board of Education members Carol Cooper & Pamela Cort to discuss strides taken to improve behavioral health in our schools.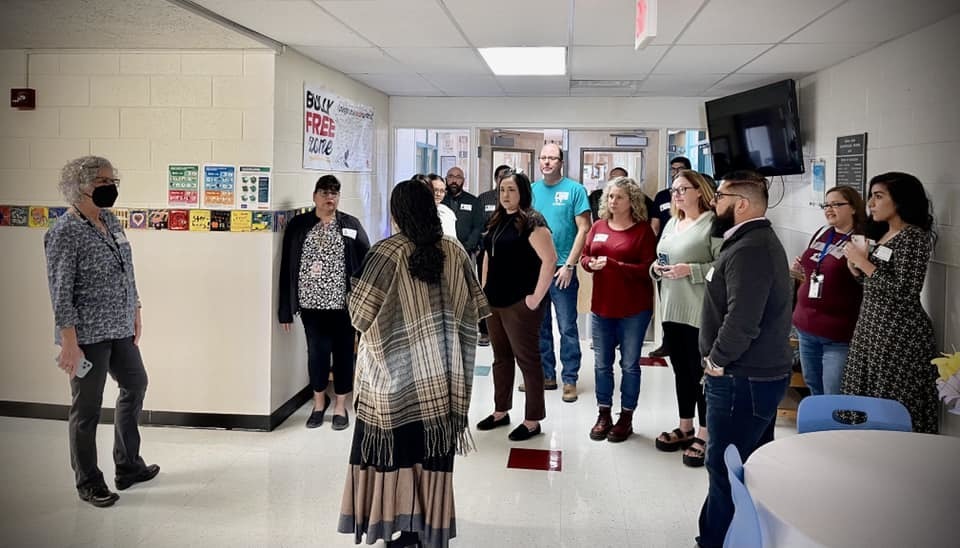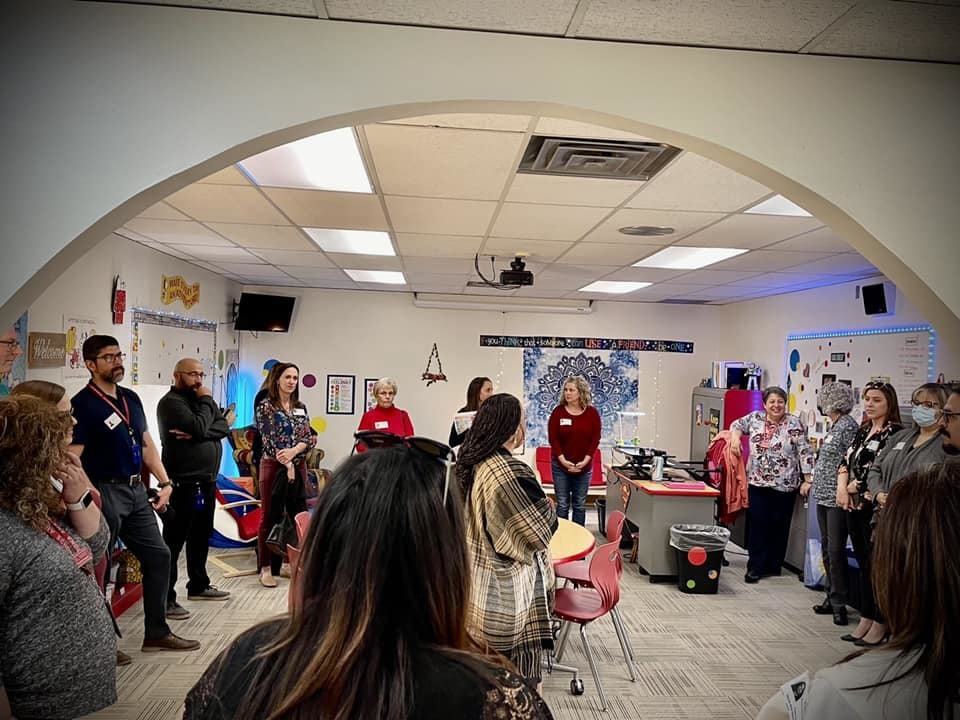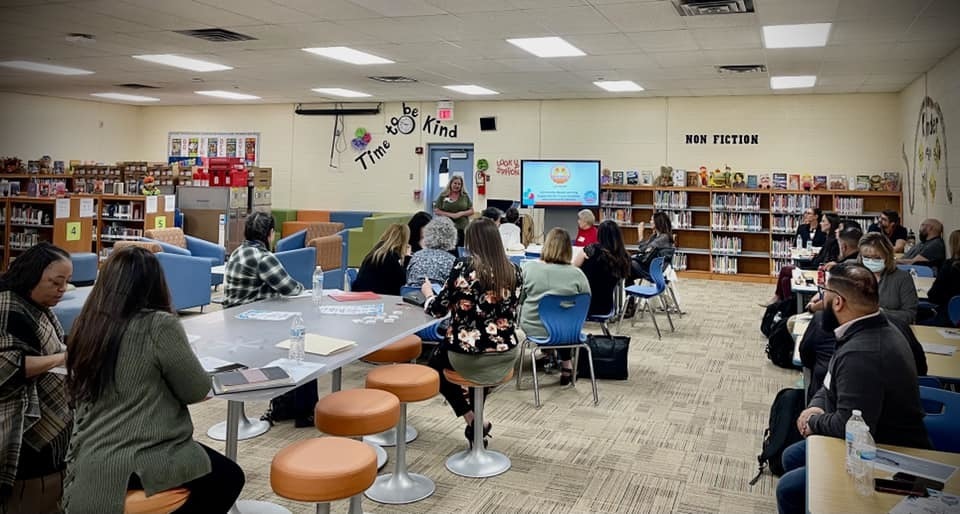 Good luck at State to the Centennial Volleyball team!! Go Hawks!🙌🏼🏐 #ItsAGreatDayToBeAHawk #NM #LasCruces #State #Volleyball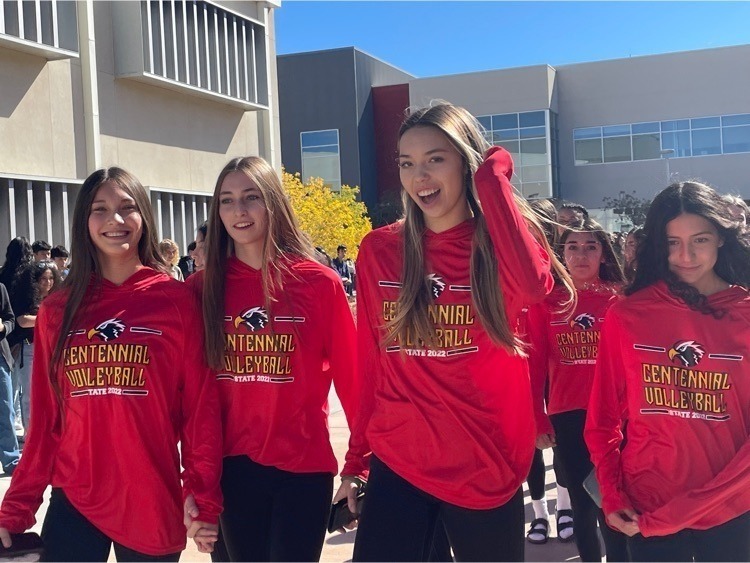 The Las Cruces High School Bulldawg volleyball team poses before heading up to the NMAA State volleyball tournament. Going in as the #2 seed in class 5A, the Dawgs hope to make a run at the State championship.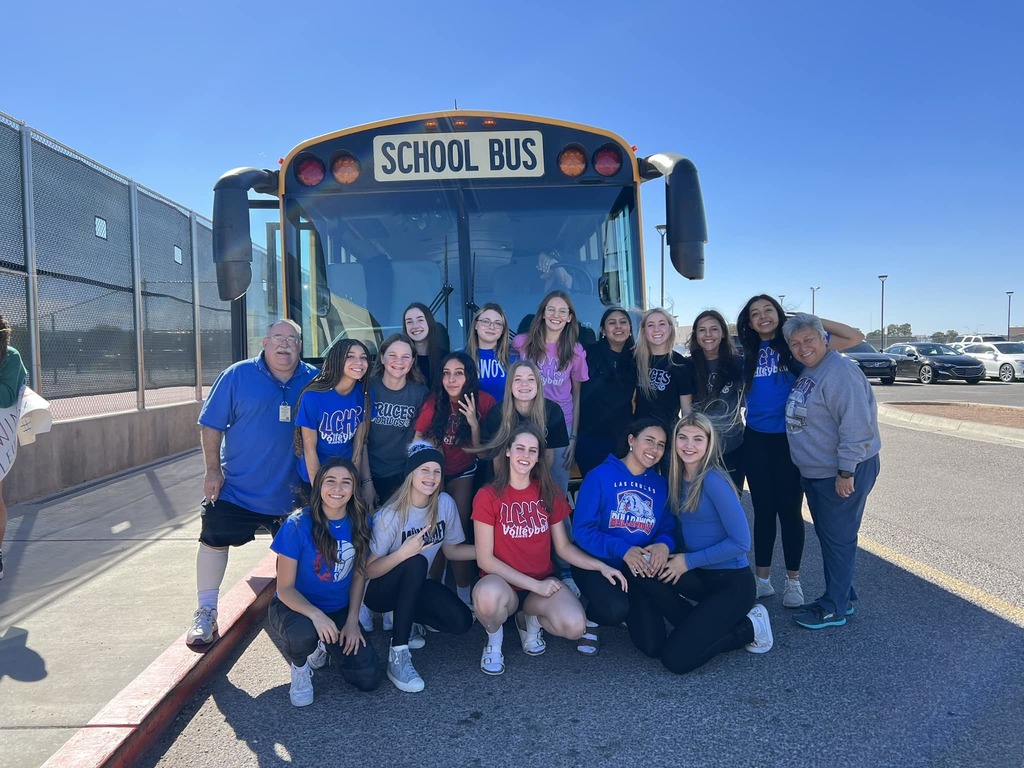 You're looking at your 3-5A District Champions for Boys Soccer! Great job, Centennial! We wish the Hawks the very best of luck at State against Cleveland High School!

Las Cruces Public Schools will be collecting general hygiene donations via drive-thru from 11am-2pm today out front of the Karen M. Trujillo Administration Complex to supply Care Kits for Kids to help support LCPS students. Please stop by to help support this great cause.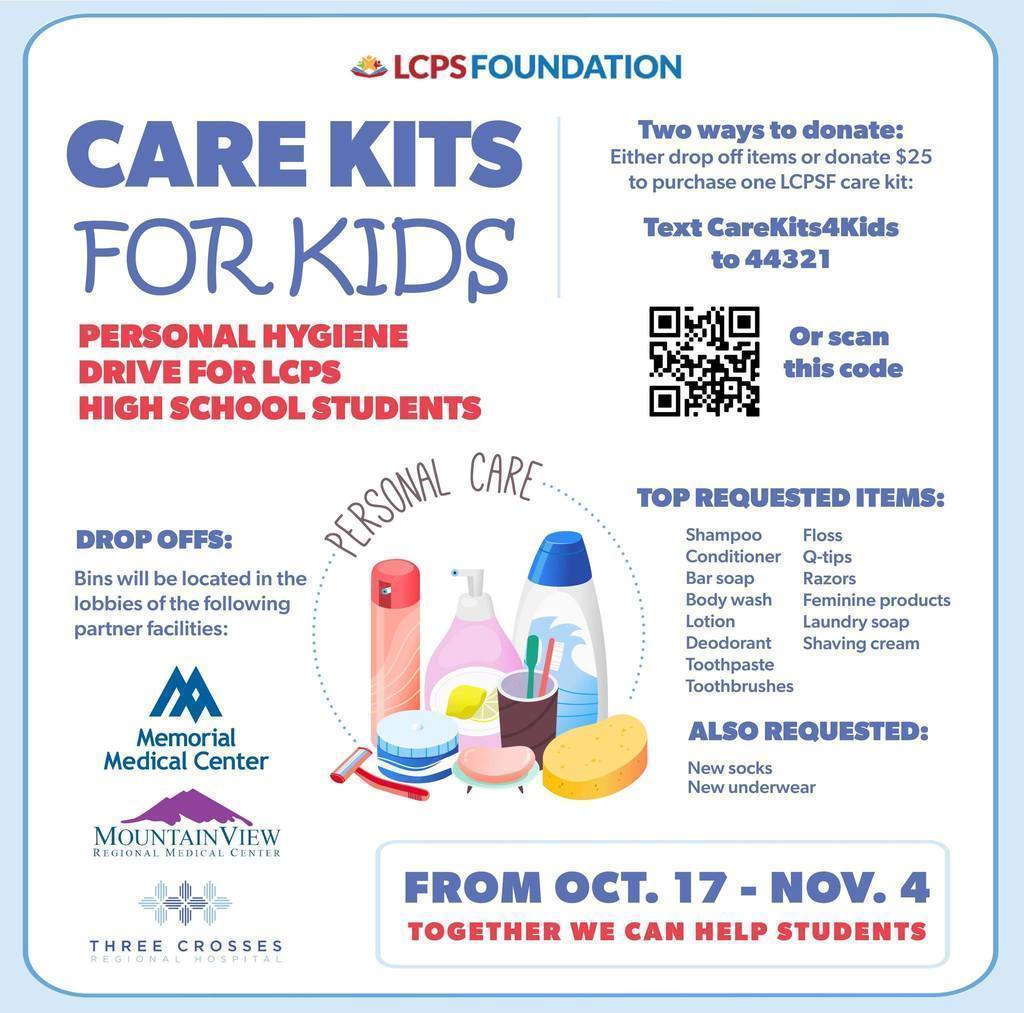 Congratulations to Devyn Woods our Student Athlete of the Week from CHS. Devyn is the middle linebacker on the CHS football team. This year, he's had 39 solo tackles, 49 assists, and 1 sack. He's coach says he's disciplined, intelligent, friendly, and kind.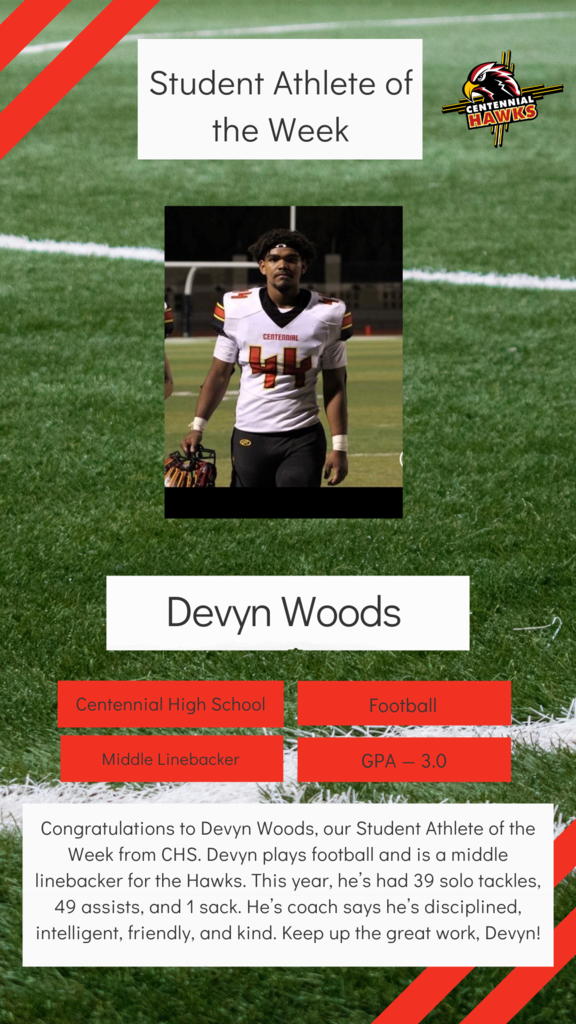 Shout out to Deianira Hoyle our Student Athlete of the Week from CHS. Deianira is a runner on the Cross Country team. She is an advanced runner, completing a 5k in 20:46. Deianira maintains a 3.9 GPA, her coach says she is a team player who is honest, determined, and passionate.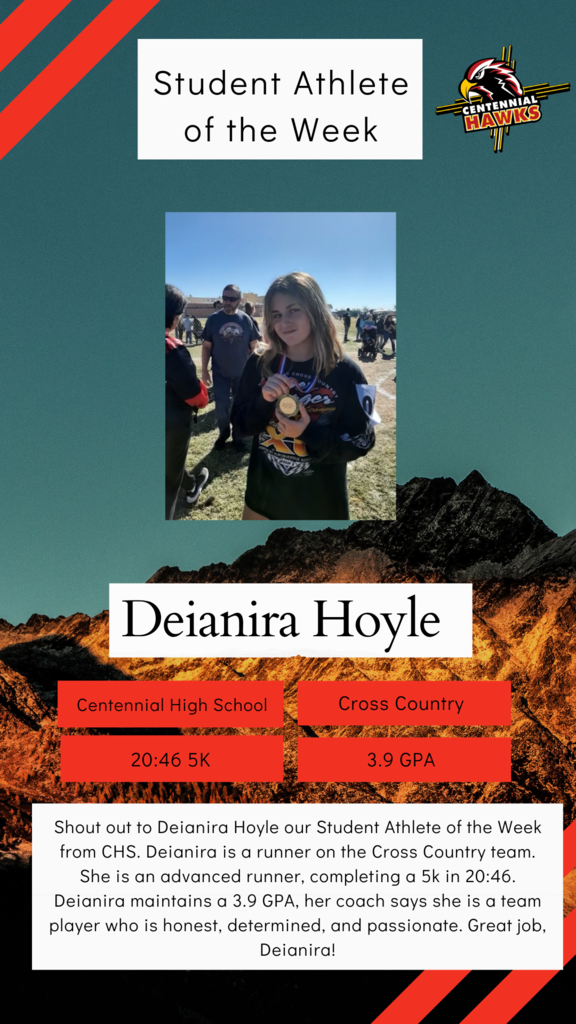 From October 17 to November 4, you can help make a huge difference in the lives of Las Cruces Public Schools high school students! Our healthcare community is proud to come together to support the Las Cruces Public Schools Foundation, Inc. Care Kits for Kids personal hygiene supply drive. See the image for the two ways in which you can support this great cause. Drop-off bins will be located in the main lobbies of MountainView Regional Medical Center and Three Crosses Regional Hospital, and at Central Office in the Karen M. Trujillo Administration Complex. #MakingCommuntiesHealthier #CareKits #ForKids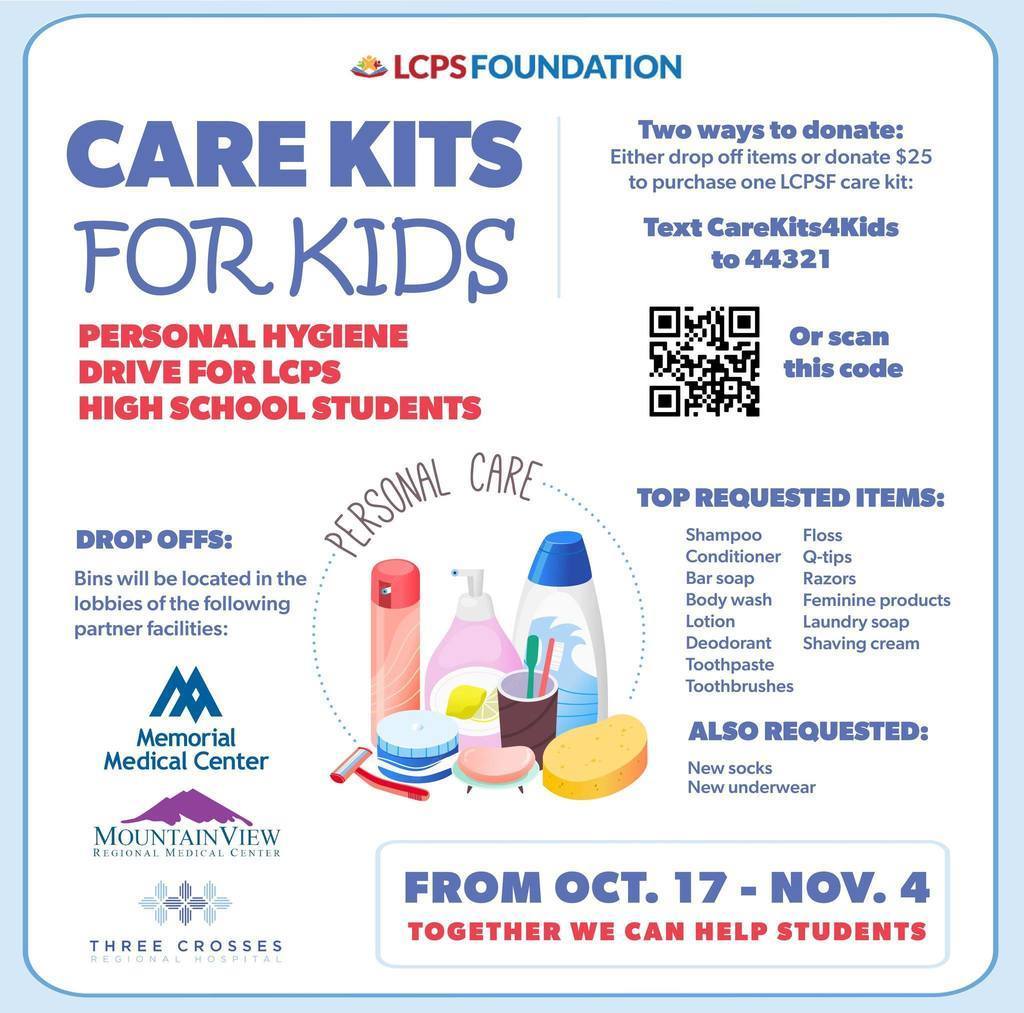 Students get ready for the return of the Las Cruces Space Festival poster contest!! The Las Cruces Space Festival is an annual celebration of space-related activity and interest in southern New Mexico and beyond. The mission is 'Making Space for Everyone'. The festival is free to participate in, and open to all, with the cost of activities, presentations, displays, and exhibits all covered by sponsors. Please see the flyer for contest details. For more information, please visit: lcspacefestival.com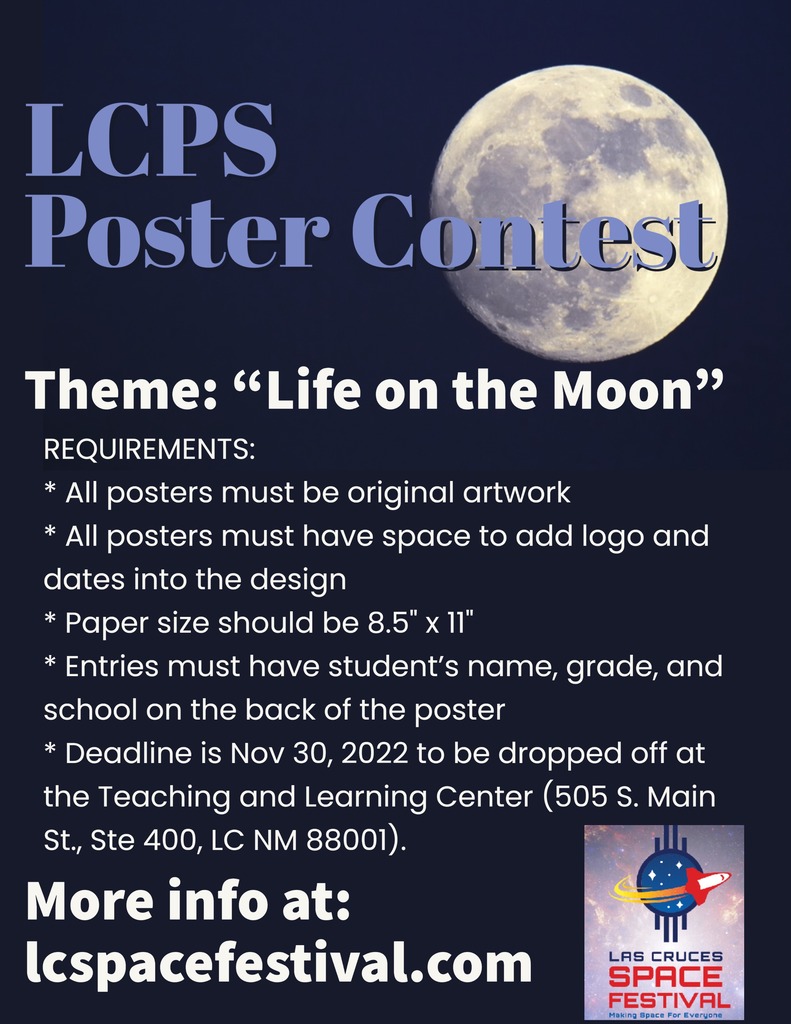 Get hyped! The final inner-city football matchup paring Centennial vs. Las Cruces is tonight at 7:00p.m. Both teams are loaded with talent. Bulldawgs junior cornerback, Coen Morales and Hawks senior cornerback, Isaac Aguilar, share keys to victory tonight. Tune in for a pre-game special production on the final Friday Night at the Field of Dreams. Livestream can be viewed here:
https://www.youtube.com/watch?v=ph6NyUXodY4
.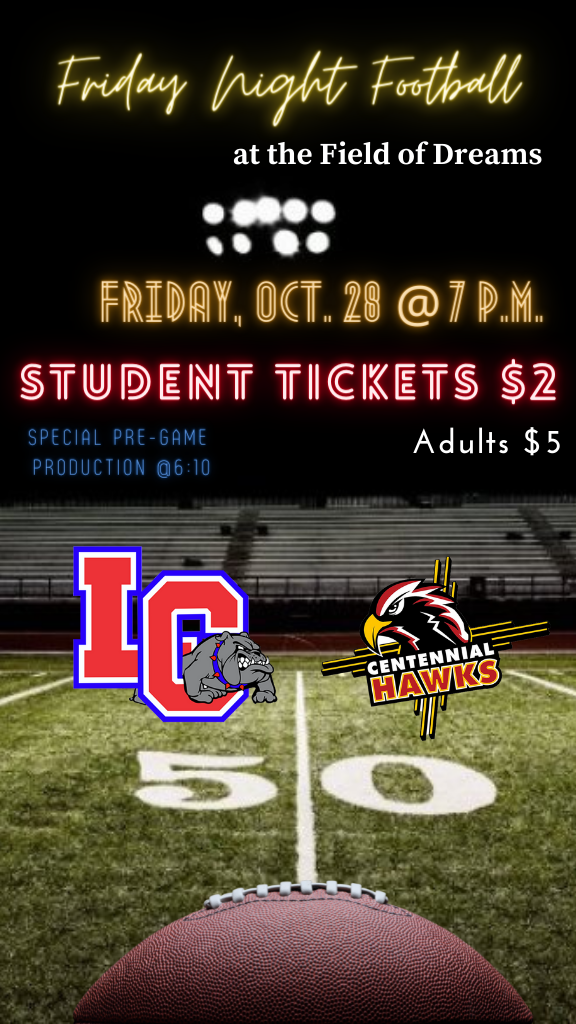 Las Cruces Public Schools would like to congratulate our two student athletes of the week: LCPS congratulates Fabian Lozoya, our Student Athlete of the Week from OMHS. Fabian plays football for the Knights as a defensive end & running back. He was all district in football in 2021 and has 9 touchdowns to his name this year. His coach says he is a leader on the field and a good teammate who loves all his brothers in black and teal. Great job, Fabian!